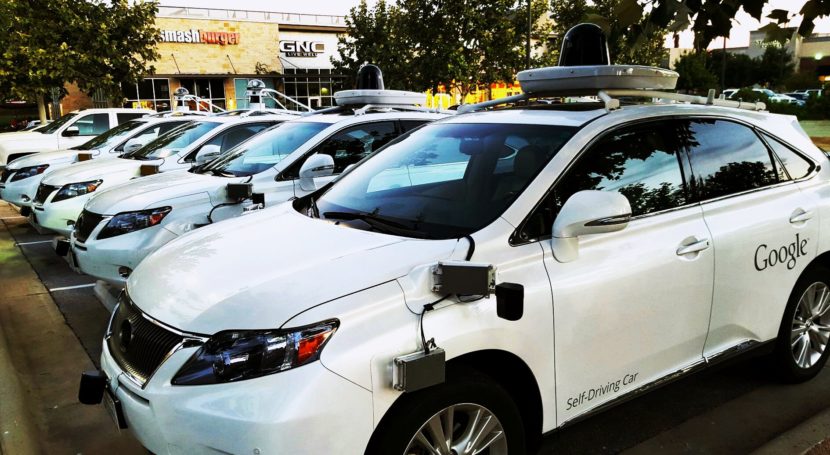 It may be awhile before ice road truckers become ice road computers, but one of Google's top lobbyists was in Juneau on Thursday to talk about driverless cars.
Google state legislative affairs representative Ron Barnes wouldn't commit to bringing autonomous vehicles to the Alaska anytime soon, saying Google's engineers determine where the company tests its cars.
"We keep a list of places everywhere that might be somewhere we would need, but the engineering needs drive really where we go right now," Barnes said. "And what new information do we need in order to make the software, make the cars more robust and their ability to handle driving scenarios."
Barnes' visit gave Fairbanks Economic Development Corp. project manager Jomo Stewart a chance to pitch the state as the ideal place for Google to test cars in cold weather conditions.
"Cold can be a real challenge, but it also can be an opportunity," Stewart said, adding his agency promotes Fairbanks as "the most accessible, reliable and affordable place in the U.S. to do cold-weather testing."
Palmer Republican Rep. Shelley Hughes said the state can be ahead of the curve in planning for driverless cars.
"There's an opportunity. Right now, they have to work out how to manage those on ice and snow," Hughes said. "I believe that if we can open the door to these kind of things – every bit and piece – that's going to be a multi-billion dollar industry. If Alaska can just get a sliver of that economic pie, that will be good."
Google's driverless cars have driven more than 1 million miles on roads in California, as well as pilot projects in Austin, Texas, and Kirkland, Washington.