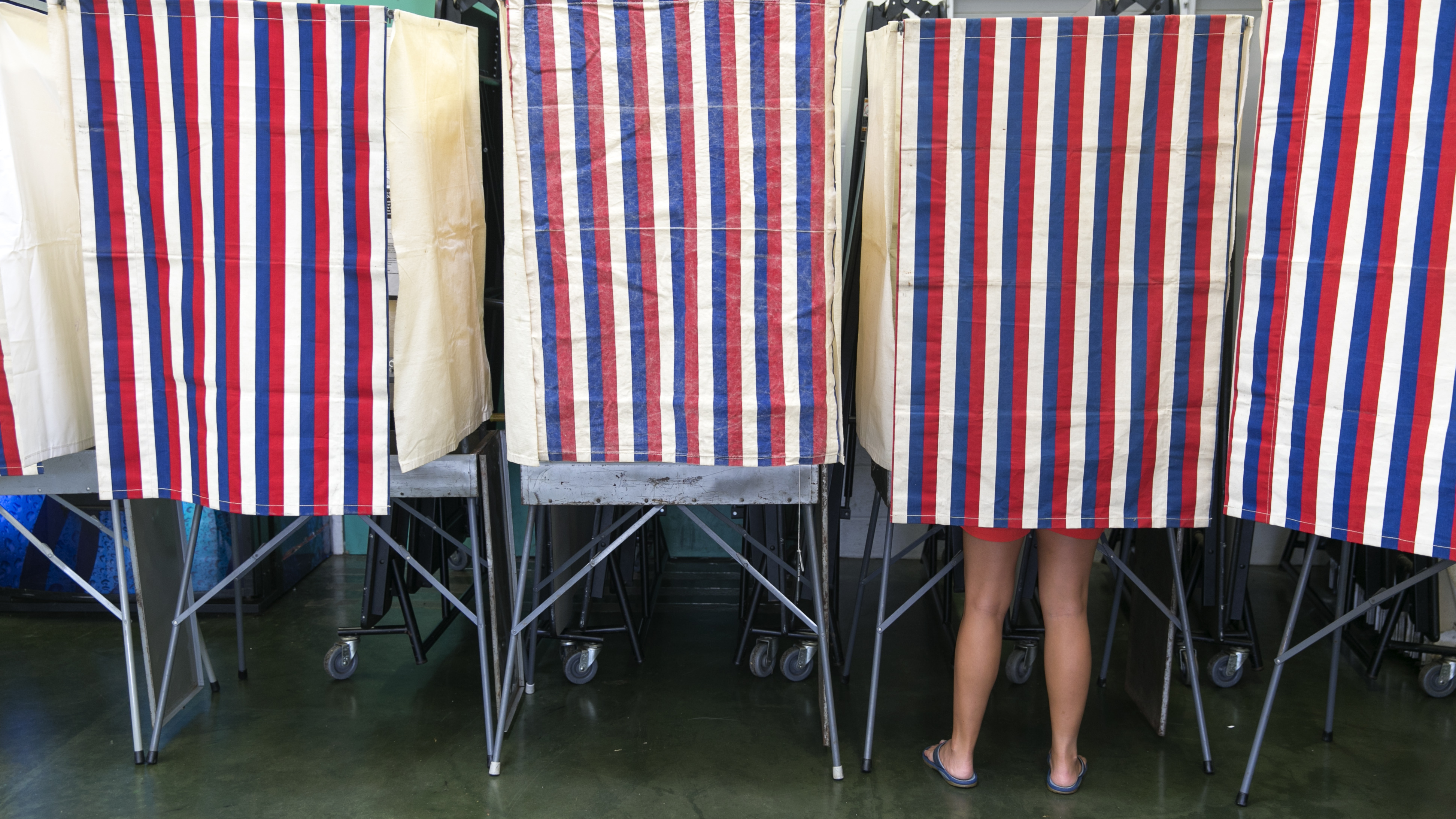 The Alaska Democratic Party wants to allow nonpartisan candidates to run on the Democratic ballot in Primary Elections, and the party has filed a legal challenge to a state law that restricts the primary ballot to members only. Some Republicans allege the Democrats are trying to pull a fast one.
State Democratic Party chair Casey Steinau says Democrats want to open their ballot to be more inclusive, to welcome candidates who don't want to wear labels.
"This allows folks who are clearly aligned with us that have our values to — who don't necessarily want to be pigeonholed into one political party, which is where I think Alaskans are these days — and it allows them to go ahead and compete for our support," she said.
Last month the party changed its rules and asked the state to allow any unaffiliated candidate to appear on the Democratic ballot, as long as they aren't register with a different party. According to legal opinions the party obtained, the new rule is covered by the constitutional right to freedom of association.
Lt. Gov. Byron Mallott, as head of the Division of Elections, rejected their request, citing a state law that says a candidate must be a party member to appear on that party's ballot. But Mallott says, from the legal opinions he's read, he thinks the Democratic Party is likely to win in court. And the Lieutenant governor, a Democrat who won office arm-in-arm with independent candidate Bill Walker, says he thinks the party has the right idea.
"I think that individuals in Alaska and everywhere in our system of democracy ought to be able to vote for the candidates that they might choose that are arrayed on a ballot," he said.
But Mallott says a wide-open primary, without rules, could cause confusion. Regardless of his opinion, he says he had to follow state statute and reject the party's request. So to open their ballot, the Democrats will have to win in court.
The Republican Party of Alaska has no official position yet on what the Democrats are trying to do. But Suzanne Downing, the Republicans' communication director, says she's talked to people in her party, and they believe the Democrats are trying "to destroy the party system in Alaska."
"Because they can't seem to win elections under their own flag. So they're trying to move into a situation where they sort of deceive voters into thinking that independents are truly independent when they're actually being supported by the Democratic Party," Downing said.
She says the election of Gov. Walker and Mallott was part of the strategy. Another sign of it, Downing says, is Margaret Stock, who is running for U.S. Sen. Lisa Murkowski's seat. Stock is running as an independent, but Downing points out that Stock's campaign has hired the former associate political director from Democrat Martin O'Malley's presidential campaign. And Downing also points out that Stock is using a software platform designed for Democratic campaigns.
"Seems to us they're trying to run away from the Democratic brand because they haven't had success with it,' Downing says.
For the record, Stock says she's talked to both major parties. As an unaffiliated candidate, if Stock can't run in the Democratic primary, she'd have to gather signatures in a petition drive to appear on the November ballot. Steinau, the Democratic Party chair, says they're not trying to deceive, or sneak secret Democrats into office.
"I don't think that's the case at all. It's actually the other way around," Steinau said. "We're trying to make sure that we're as inclusive as possible and allow people to run under our … we're allowing them the opportunity to have the support of our party."
Juneau attorney Mark Choate filed the legal challenge in Superior Court late Monday.