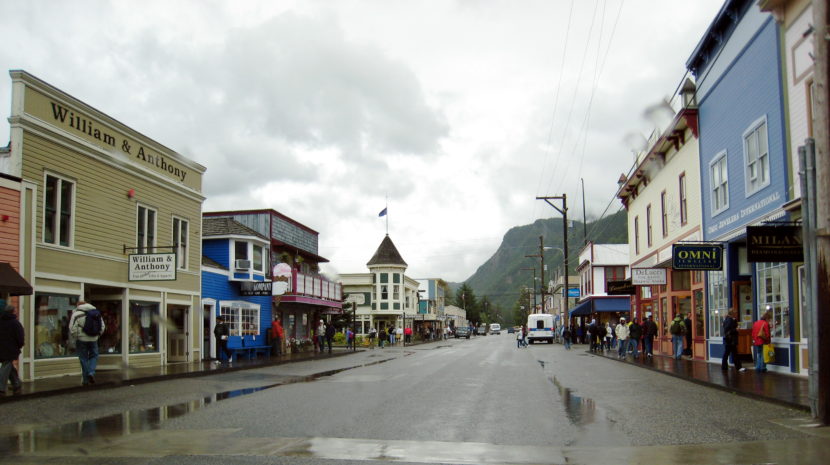 It appears that Dan Henry will continue to serve on the Skagway Borough Assembly, including as chair of the finance committee. Henry owns the Skagway Fish Co. restaurant. He was recently convicted of willful failure to timely file income tax returns, which could come with a prison sentence.
Henry participated in an assembly meeting Thursday night. At the meeting, the only mention of Henry's conviction came right at the beginning, from Mayor Mark Schaefer.
"As soon as we became aware of this, we contacted our borough attorney to give his advice and legal opinion, which essentially says there is nothing in Skagway's code that requires Mr. Henry to resign or be removed. That's all I'd like to say on that," Schaefer said.
Borough attorney Bob Blasco did not return KHNS's request for comment Friday.
Skagway municipal code states that the assembly can declare a seat vacant for several reasons. Those include a conviction of a felony or of an offense involving a violation of the oath of office, or the conviction of a felony or misdemeanor that includes corrupt practice. Two-thirds of the assembly has to agree on the corrupt practice charge to unseat a member.
Henry did not return calls for this story by deadline.
Reached by phone Friday, assembly member Jay Burnham deferred to the borough attorney's opinion that there is nothing in Skagway code warranting Henry's removal from public service.
"As far as I know he hasn't done anything wrong being the financial chair for the city the last 18 years or so," Burnham said. "If he did, it would be a different story I suppose."
Assemblyman Tim Cochran told KHNS that if the borough attorney says Henry can stay on the assembly, so be it.
"But on the ethical and moral issue I think he probably should've removed himself from finance committee, that's just my opinion," Cochran said.
Cochran said Henry's conviction is pretty much between him and the government.
"But when it comes to being an elected official, you're held at a higher regard by the public, especially if you're in charge of public funds."
Cochran is also on the finance committee, along with Steve Burnham Jr. The committee reviews proposals such as bids for major projects and makes recommendations to the assembly. The finance chair has the power to authorize municipal purchases between $5,000 and $25,000.
KHNS was not able to reach assembly members Angela Grieser and Spencer Morgan by deadline Friday.
Steve Burnham Jr. said in an email that "considering the borough attorney's opinion, it is prudent to wait and see what the judge's determination is."
Sentencing for Henry is planned for this spring. A judge will decide whether to sentence him to time in prison or impose probation. Henry's plea agreement includes a recommended prison sentence between 8 and 24 months. He will also be ordered to pay more than $600,000 in restitution to the IRS for unpaid taxes between 2004 and 2012.
Negotiations over Henry's plea agreement lasted nearly two years. During that time, he was re-elected and served as a negotiator for the borough in talks with White Pass and Yukon Route Railroad on a tidelands lease extension. That lease was ultimately rejected in a public vote last fall.
Henry was first elected to the assembly in 1998. His current term expires in 2017.