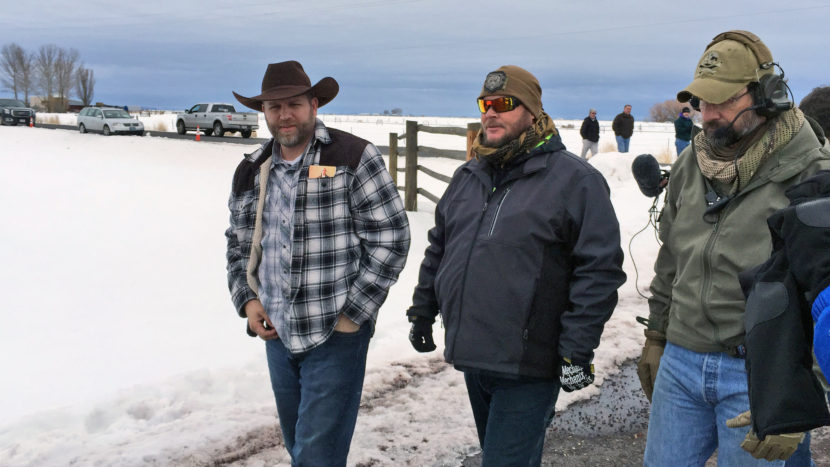 This is a developing story. Please visit the story on NPR for the most recent updates.
Ammon Bundy, leader of the group of militants that has occupied an Oregon wildlife refuge for weeks, has been arrested along with four other members of the group, according to a law enforcement statement.
The FBI and Oregon State Police arrested the five in an operation that began at 4:25 p.m. local time and resulted in the shooting death of an unnamed sixth member of the group. Two other members of the group were arrested separately.
Authorities listed the sixth arrested as ranging in age from 32 to 59; all are from Western states other than Oregon.
"All of the named defendants face a federal felony charge of conspiracy to impede officers of the United States from discharging their official duties through the use of force, intimidation, or threats."
Bundy and his group have been occupying Malheur Wildlife Refuge near Burns, Ore., since early this month as part of a dispute between ranchers and the federal Bureau of Land Management.
Copyright 2016 NPR. To see more, visit http://www.npr.org/.