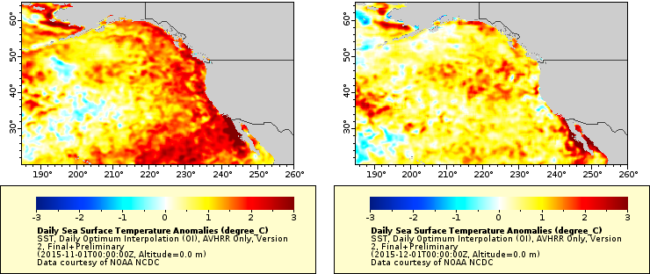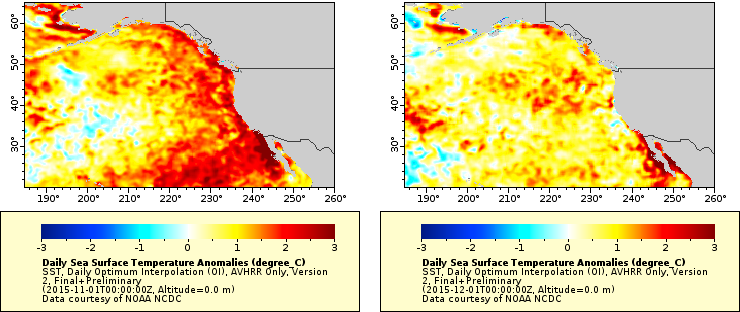 Scientists from the West Coast are gathering in Seattle this week for a conference on a giant mass of warm ocean water that has lingered in the Northeast Pacific for the past two years.
The Blob may finally be dissipating, but its effects may last for years.
Nicholas Bond, a senior scientist at the  Joint Institute for the Study of the Atmosphere and Ocean at the University of Washington, says they'll discuss how The Blob is affecting marine life and climate, and what kind of impact El Niño is having on the warm water anomaly.
"We'll be able to figure out what some of the effects were, where were the surprises, and so forth," Bond says. "We plan to figure out what's going on here because it is a big deal for the ocean and it's a chance to learn how it all works."
The first conference on The Blob was held in May in San Diego.
Bond, who also works as a climatologist in Washington, identified the increasing sea surface temperatures starting in October 2013 and coined the nickname The Blob.