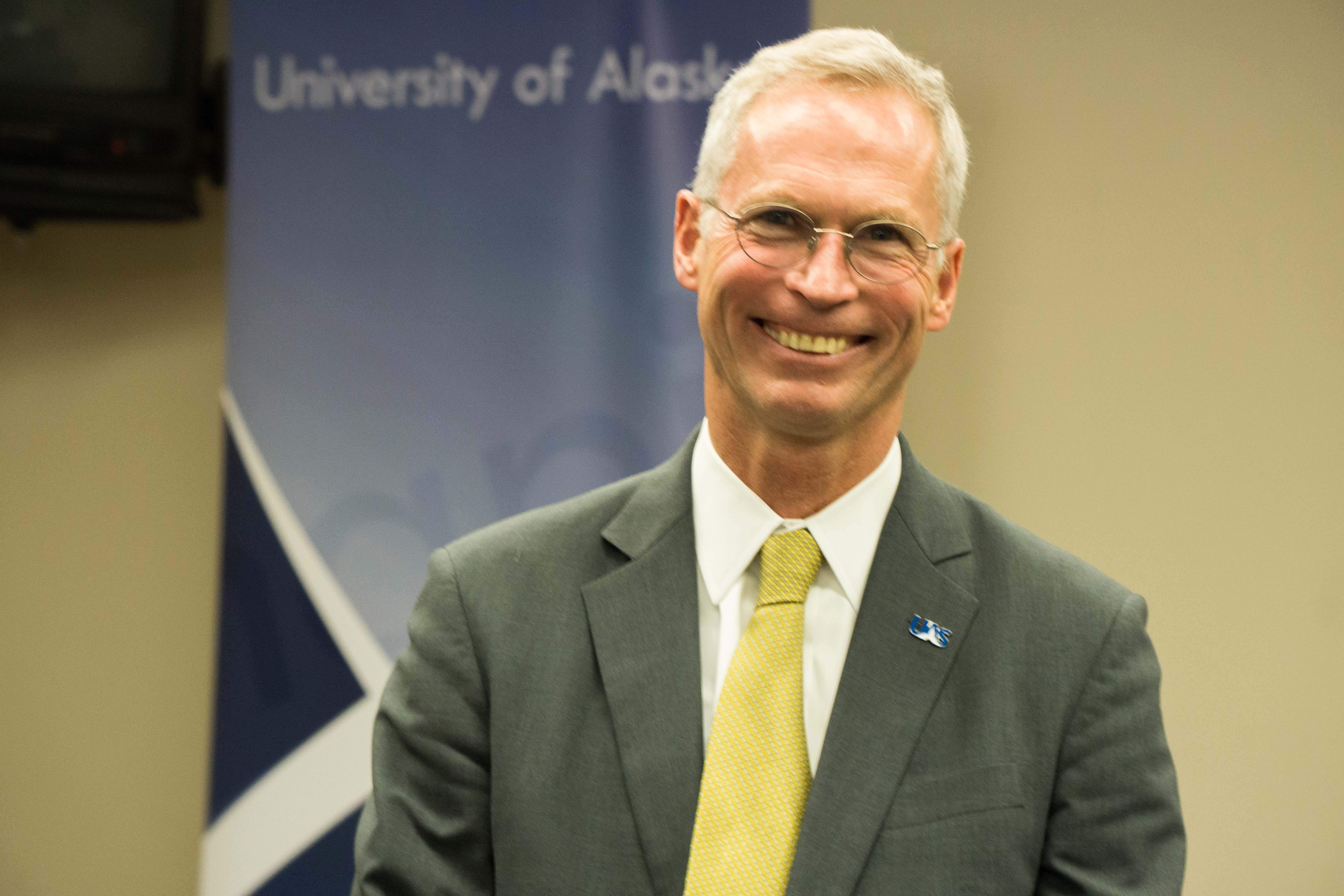 University of Alaska President Jim Johnsen offered his "State of the University" Tuesday night. Johnsen's remarks were made on campus and carried on the web and broadcast on radio. His remarks did not depart much from earlier statements he's made that tough choices are ahead.
In his opening remarks Tuesday, UA President Jim Johnsen didn't mince words when describing the prospect facing school officials.
"We face terrible challenges, horrible challenges, (and) tough challenges."
Johnsen cited the state's budget deficit and diminished university funding in Gov. Walker's proposed budget.
And Johnsen allowed lawmakers would likely trim things further.
Those tough challenges Johnsen repeatedly told the audience Tuesday would be met by tough choices though he did not give specifics. He did repeat broad approaches he's announced before: cutting some programs and merging others. Everything is on the table he said.
Johnsen countered the gloom by saying despite the challenges the school will endure, not least because of its unique position.
"I say we are strong because we lead the world in the increasingly import field of Arctic research."
Johnsen outlined other successes and strengths. And he told his audience if the school remains true to its mission, values and the needs of the state it would emerge stronger from difficult times. He asked listeners to remember one thing from his remarks.
"It takes a great university to make a great state."
Clearly President Johnsen hopes that slogan will resonate with the Legislature and governor when the session starts later this month.