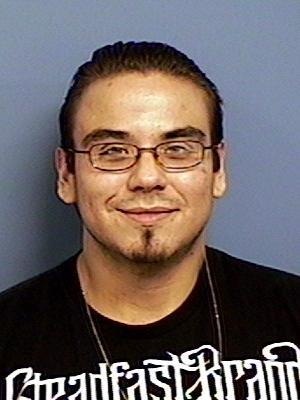 A Juneau man will likely serve three years in prison for his role in burglarizing a set of businesses last year.
Charles Carroll, 27, was sentenced a total of four years in prison with one year suspended. During his sentencing hearing in Juneau Superior Court on Dec. 17, Carroll was also ordered to serve three years on probation.
Carroll and Berton Tullis, 34, were arrested after a series of business burglaries in downtown Juneau and in the Mendenhall Valley last February. They included break-ins at Capital Brew, Coppa, Seong's Sushi, and V's Cellar Door. At V's, the burglars busted through the frame of the back door. At Capital Brew, the drive-thru window was opened with a crowbar, and at Coppa, a door was unhinged. A can of Red Bull was taken from the coffee stand's cooler and later left inside across the street. DNA testing of the can indicated Carroll drank the energy drink.
The two men allegedly burglarized Cameron's Plumbing and Heating, Mystik Treasures and the Lemon Creek Heritage Coffee, and unsuccessfully attempted to enter the valley Blockbuster and the NAPA Auto Parts store. Paint marks were left on the door frames from the yellow crowbar they used to attempt entry.
Asiana Gardens and Rejuvenation Spa were also targets. Tullis allegedly drove the getaway van after he and Carroll entered the spa and removed the safe.
For his part, Carroll said during the sentencing hearing that he had a lot of problems in 2010 and he's tired of going in and out of jail. Later he said "I do feel I have changed and I want do better."
Superior Court Judge Louis Menendez said, "I'm concerned you're running a game by me." He also expressed worries that Carroll would be "doing life on the installment plan" — continuously reoffending and returning to prison.
"I feel badly for businesses in this case," Menendez added.
Carroll pleaded guilty to a felony charge for burglarizing the spa while a separate charge for felony theft during the same incident was dismissed.
Carroll is not to associate with other felons, and he is not to possess firearms or consume alcohol while on probation. He must also write a letter of apology.
It'll be another month before prosecutors come up with what Carroll must pay to affected businesses in restitution.
Tullis is expected to stand trial in February on charges related to the burglaries.