Alaska Robotics will showcase some of Juneau's youngest artists Friday at its 4th Annual Student Show of the Comic Arts. The gallery invites K-12 students to submit original comic art for display at their Front Street location.
If you were to browse through the comics of the Alaska Robotics Gallery shelves, you could expect to find more than just Marvel superheroes or Sunday funnies. The small store in downtown Juneau carries everything from the classic graphic novel series The Watchmen to an illustrated biography of Andre the Giant.
The diversity of the gallery's stock reflects its clientele.
"I don't' think comics are just for kids."
"Visual storytelling goes back to people drawing on the walls of caves," says Alaska Robotics owner Pat Race. "Film is not that different from comics, and there are a lot of adults who read comics."
The student show is an opportunity for young artists to see their work hung in a professional gallery space. They'll be treated like professionals; they get to sell their pieces and the gallery will even take a small fee like it would from any other artist they host.
"It's kind of an introduction to art as commerce," Race said. "I really like the idea of a kid doing a drawing and being able to sell it and make a few bucks and realizing that, 'I could do that for a living if I got better at it.' Art has value and this is a way to affirm that."
Race says "comic arts" is open to interpretation. It can mean anything from multipanel comic strips to Japanese Manga and anime fan art.
"The way kids can draw is so free of inhibition; it allows a lot of earnest personality to come through and you get to see what it is they're thinking and feeling. A lot of their raw emotion translates into their lines. You can learn a lot about someone by what they draw."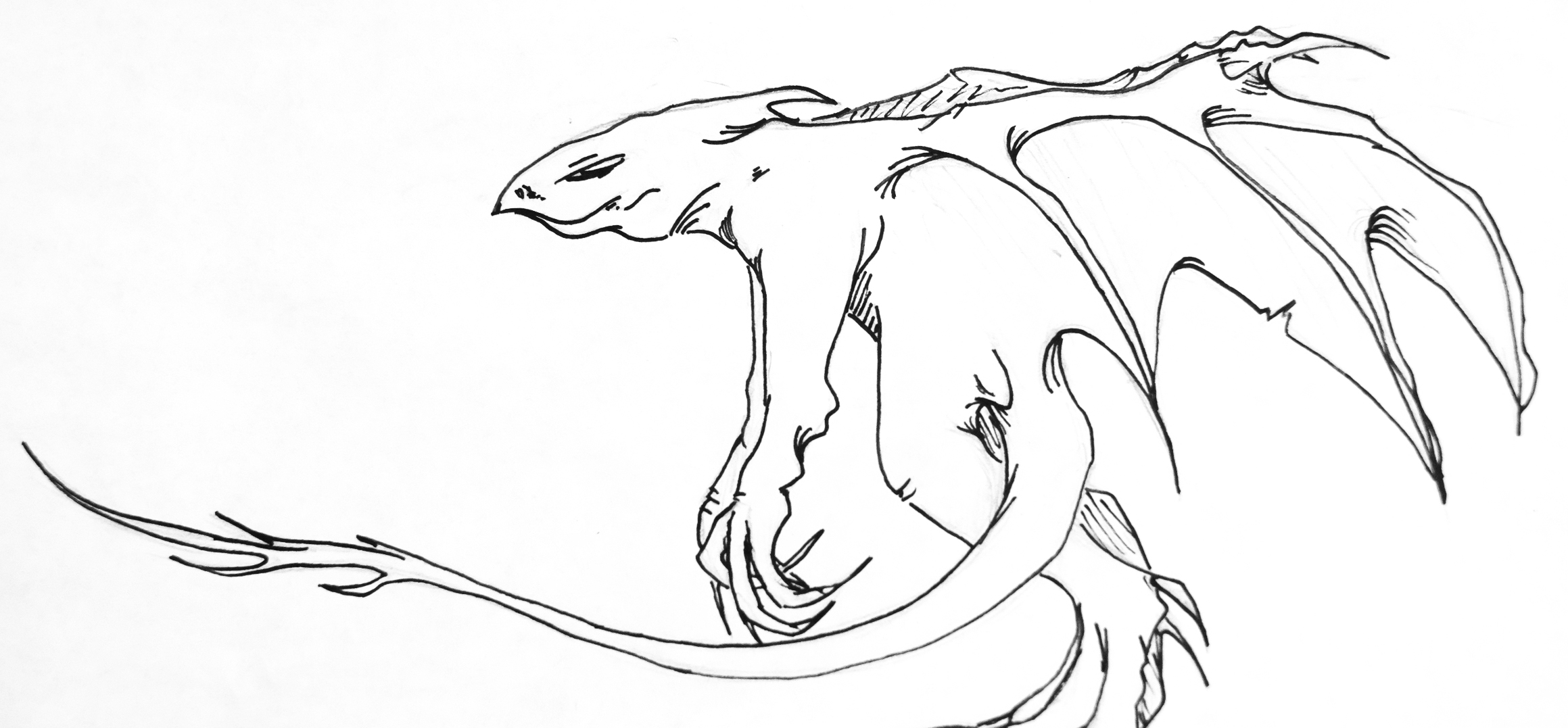 Each year the gallery receives dozens of submissions, with some artists working through Christmas break in anticipation of the show. I visited 13-year-old artist Ambrose Bucy who showed me some of his latest work and past entries in the show.
Student artist Ambrose Bucy. (Photo by Annie Bartholomew/KTOO)
"That one over there, that's an apocalypse. It was a story that one of my friends was thinking up about robots invading the world. (How does it end?) We don't know yet," said Bucy.
Bucy's artwork is full of original creatures and demons, with clean penned lines and intricate graphite shading that he says sometimes carries onto his homework. His favorite tool is a simple Ticonderoga No. 2 pencil he modifies by sharpening or dulling down.
"I really get inspired by fiction stories and adventure (like) Kazu Kibuishi. I really like his books Amulet and Copper. There's a lot of character in those stories and the illustrations are amazing," said Bucy.
This spring Ambrose will get to meet Kibuishi when he comes to Juneau for Alaska Robotics Mini-Con, a brand-new comic convention and artist camp. The event will bring more than a dozen artists, musicians and creators to Juneau, including Ryan North, one of the writers behind the popular Adventure Time comics and television series.
Alaska Robotics is accepting ready-to-hang submissions until 6 p.m. Wednesday. For more information on the events, visit Alaska Robotics.com or stop by their gallery.