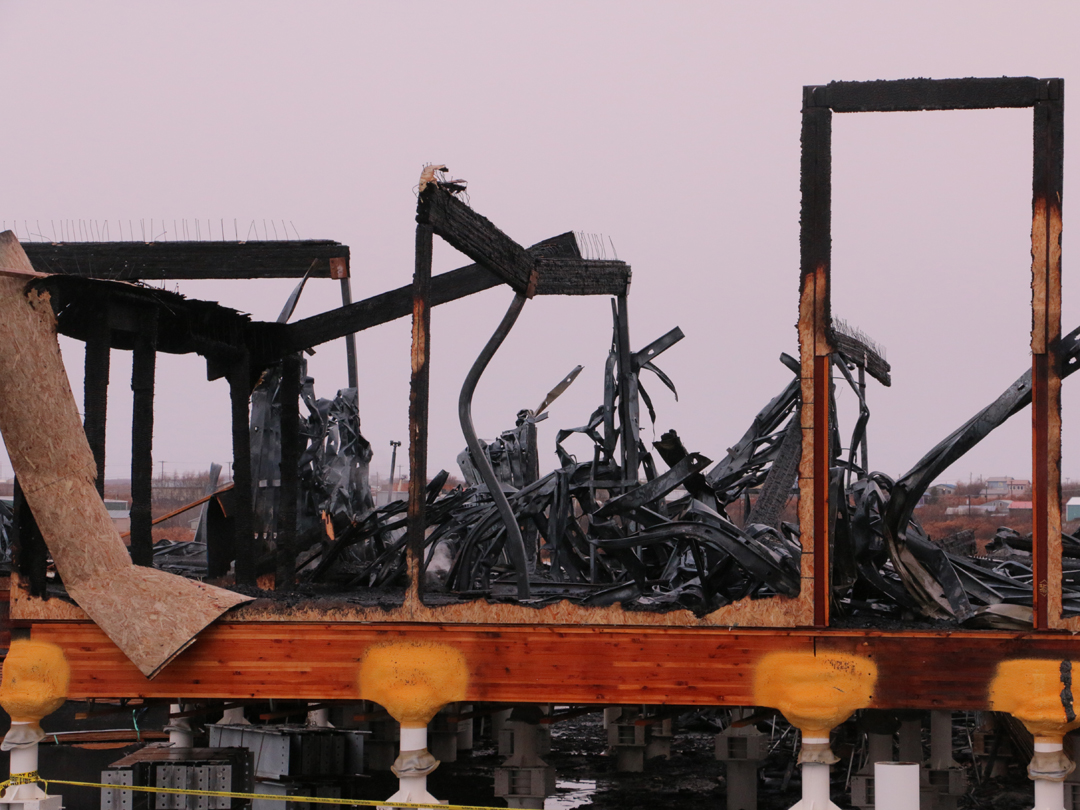 Officials have reopened an investigation into the 2004 fire that destroyed an alcohol treatment center that was under construction.
Bethel Police Department Sgt. Amy Davis is leading the investigation and is says the case reopened in early June 2014. Around the same time, the Yukon-Kuskokwim Health Corporation, which oversees the treatment center, offered a $20,000 reward to anyone with information.
Fire marshals eventually ruled that the cause of fire was "undetermined." But now, Davis says she has suspects. Davis declined to be recorded but said she'd "like to get this solved."
"I have some really good leads," she said.