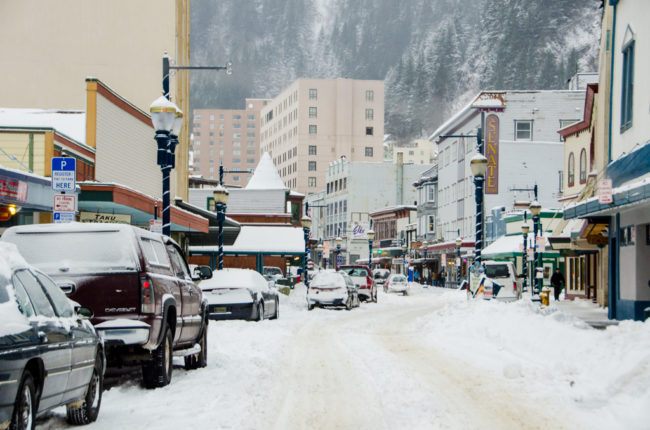 Juneau could get three to seven inches of snow starting in the middle of the night through Monday afternoon. The National Weather Service issued a winter weather advisory in effect from 3 a.m. to 3 p.m. Monday.
"I think the worst of it will actually happen during your morning commute on Monday morning. Going into midday, especially in the afternoon, I think things will turn a bit messy. We could have a changeover to rain," said Wes Adkins, meteorologist with the National Weather Service in Juneau.
Adkins said the rain will dampen snow totals. Besides a hazardous morning commute, people can expect reduced visibility and possible disruption to aviation operations.
Adkins says Juneau could get a break between systems on Wednesday before another heads in by the end of the week.