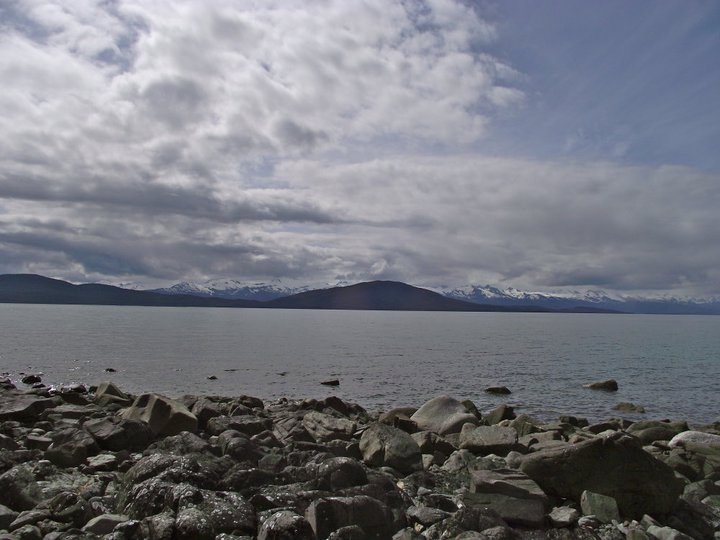 Police reports, the press and social media are flooded with stories of substance abuse, heroin overdoses and deaths in Alaska's capital.
One approach for battling addiction and other behavioral health issues lies just outside our front doors.
"Across the world people seek solitude or wilderness experiences because there is a healing process," said Jerrie Dee, clinical director at Alaska Crossings.
Alaska Crossings is a wilderness therapy program for youth with behavioral issues, including those with a history of drug abuse. The program takes adolescents, ages 12-18, on 64-day canoe trips into wild Southeast from Wrangell.
The program uses wilderness as a catalyst for healing, Dee said. Natural challenges, silence and a sacred process emerge when immersed in the outdoors. Dee said these things can redirect someone's life.
Dee said wilderness immersion gives recovering drug users an opportunity to reset because external triggers and temptations are not present in the outdoors.
"Often times substance use is more an emotional process than it is physical," she said.
Using surveys before, during and after immersion, Alaska Crossings has documented a substantial decline in participants' negative symptoms. Long term effects after leaving the wilderness are harder to measure.
Dee said the process works for adults, too, but as far as she knows, there aren't any wilderness therapy programs for people over 18 in Alaska.
Larry Olson, a licensed master addiction counselor in Juneau, said that many of the patients he sees started using prescription drugs in high school. With time, the habits spiraled into full addictions. He said there is no formula; some of his patients come from rough homes, but many come from loving families.
Most of the six people who died of heroin overdoses in Juneau since February were under the age of 30, according to Alaska Dispatch News. And Olson said a large portion of his patients are under 30.
Alaska Crossings admits youth who have struggled with addiction, but it is not a drug treatment program. Dee said that in the wilderness, guides can't monitor for health issues, including withdrawal.
When substance abuse is an applicant's primary issue, it must be treated before admittance to Alaska Crossings and entering the wilderness, Dee said.
This two-tier theory, detox then therapy, is common for wilderness addiction treatment programs.
Olson, the addiction counselor, said that many adults who are battling addiction have weak, deteriorated bodies. High levels of activity may not be an option.
But Olson said less rigorous wilderness experiences could provide opportunities for healing. He said that many of his patients speak of the importance of nature in their personal spirituality. Rekindling the human relationship with the natural world can be very healing, he said.
"If people can redevelop a sense of awe and wonder at just life, that is really very, very good," he said.
The program follows a three-step process. The first is to develop discipline and routine, next is a focus on the participant's unique treatment ambitions and third is learning to apply new skills to everyday life at home, said Alaska Crossings Director Stephen Helgeson.
Helgeson said that paying for wilderness therapy programs, both as an organization and for participants, is the greatest challenge. Lack of funding makes it difficult to provide help to those who need it most.
He hopes that as Medicaid expansion develops, more funding will become available for low-income adults.