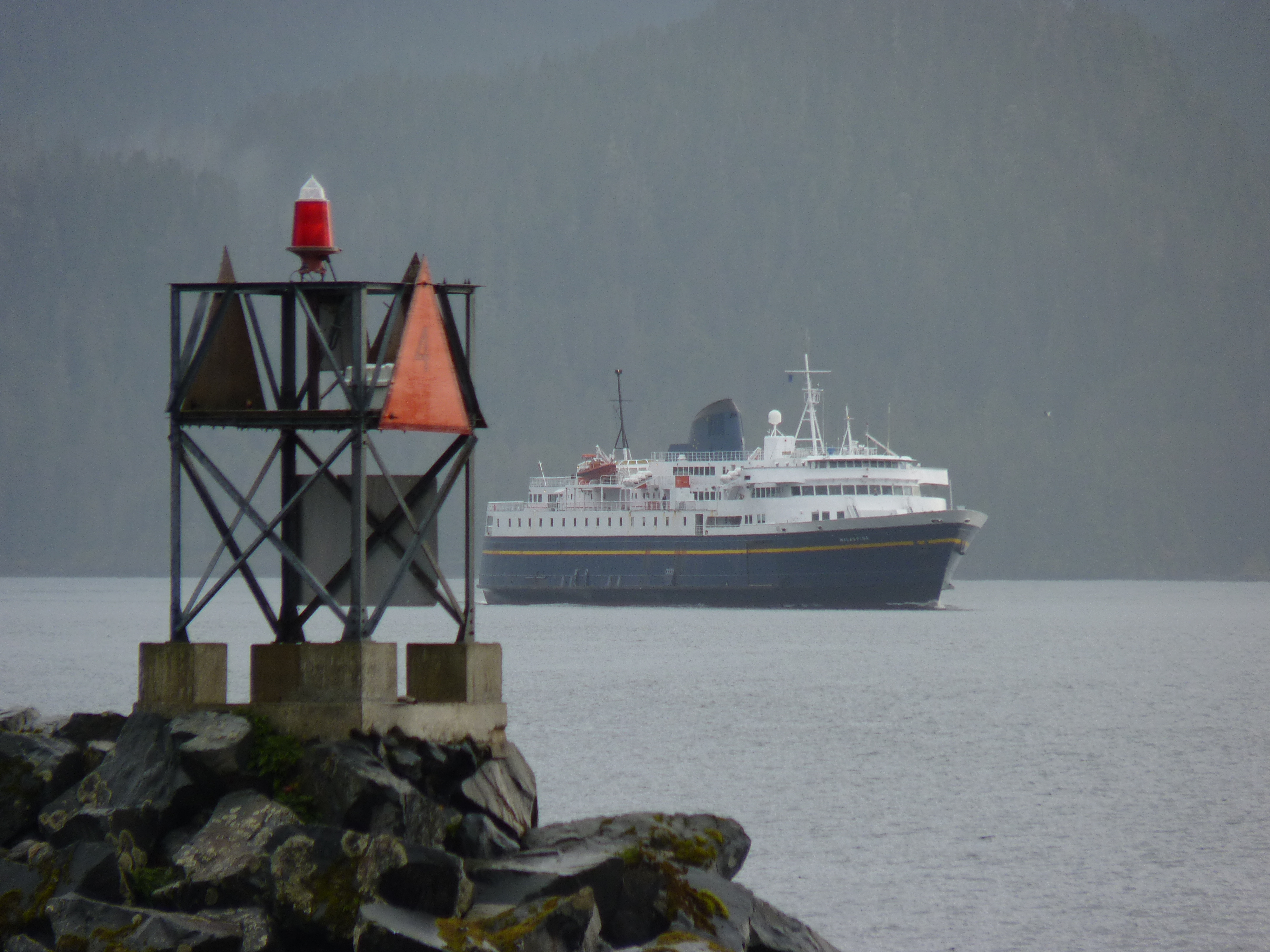 The Alaska Marine Highway System wants more input into its long-term planning.
The system has announced what it's calling community engagement meetings in six port cities over the next month.
Spokesman Jeremy Woodrow says ferry managers want to discuss challenges facing the system as state funding is reduced.
"What the marine highway system would like to do is present a really good overview of the … budget, where it's been, where it's going and where it is now. And try to engage community members on maybe some thoughts and ideas they may have on how the system can best be operated in the near term and in the long term," he says.
The system is already tying up four of its 11 ships and reducing service. Further cuts are expected.
Community leaders from a number of port cities have said ferry managers don't consult with them enough. That's left gaps in service in some areas.
Marine Transportation Advisory Board Chairman Robert Venables agrees that's a problem.
"The solutions should be and the decisions should be community-based. We haven't had as much engagement from the marine highway system as we could," he says.
The first meeting is Nov. 24 in Sitka. Others follow in Ketchikan, Cordova, Kodiak and Juneau. The final session is Dec. 16 in Haines.
The meetings are not public hearings on specific schedules, though they're expected to come up.
Those testifying at recent schedule meetings proposed a number of cost-savings and revenue-generating ideas.
Venables says Alaskans need to understand there's only so much money.
"I don't personally believe that we're going to succeed by trying to convince the Legislature that there's money out there to be added to the marine highway system's budget. So we have to find out how to best deploy the vessels to meet the basic needs that we have," he says.
Ferry officials expect next fiscal year's budget to be about $25 million, or 16 percent, smaller than this year's. That includes a lower state subsidy and reduced revenues as sailings are cut.
The scheduled meetings are:
Sitka: Nov. 24, 12-2 p.m. at Sealing Cove Business Center, 601 Alice Loop Road.
Ketchikan: Dec. 2, 3-5 p.m. at Ketchikan Gateway Borough Assembly Chambers.
Cordova: Dec. 7, 5-7 p.m. at City of Cordova Council Chambers.
Kodiak: Dec. 8, 6-8 p.m. at Kodiak Island Borough Assembly Chambers.
Juneau: Dec. 15, 6-8 p.m. at Juneau City and Borough Assembly Chambers.
Haines: Dec. 16, 5-7 p.m. at Haines Borough Assembly Chambers.