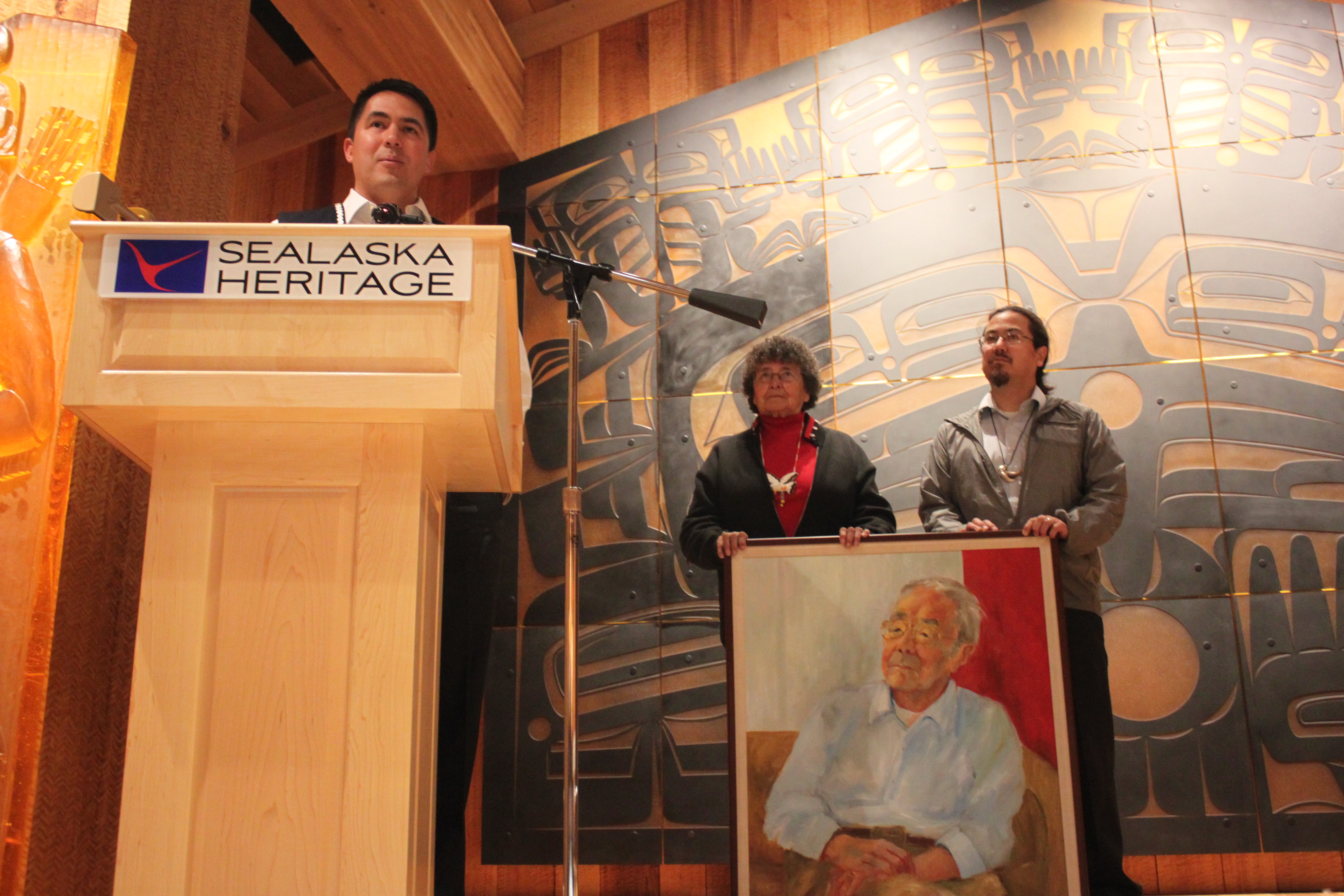 Family members and community leaders shared anecdotes of the late Walter Soboleff on Friday. Sealaska Heritage Institute and Sealaska Corp. hosted the event inside the clan house of the building named in his honor.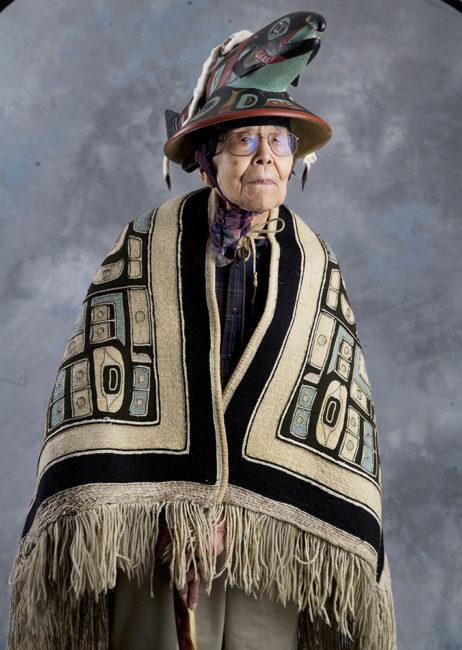 The Tlingit cultural and spiritual leader died in 2011 at the age of 102. Three years later, the Alaska Legislature passed a bill naming his birthday Nov. 14 as Dr. Walter Soboleff Day.
Soboleff's son Sasha Soboleff recalled praying before each meal growing up. When no one volunteered to say the prayer, "Dad said, OK. He prayed for the governor and his cabinet by name, for the senators and representatives and their staffs by name, for all the fishermen who were on the fishing grounds and their boats and their captains by name. So the next night when there was a time to give a prayer, boy, hands went up right away."
During the event, Sealaska transferred a portrait of Soboleff commissioned on his 95th birthday to Sealaska Heritage Institute. Sealaska CEO Anthony Mallott says it was the only individual portrait of any leader that was in the Sealaska building.
"He took the power of values, the power of kindness and the power of caring to improve people's lives. I think the fact that we have a building like this, that we have Dr. Walter Soboleff Day in Alaska, that we have people that are willing to share their stories about him, he's going to continue to touch people's lives," Mallott said.
The portrait will hang in the conference room of the Walter Soboleff Building.
There will be a reception for Dr. Walter Soboleff Day at the Tlingit-Haida Community Center on Saturday from 1 to 3 p.m.
Soboleff was known for sending handwritten letters. The Juneau-Douglas City Museum invites the public to send a note of encouragement to someone. Note cards and postage will be provided.