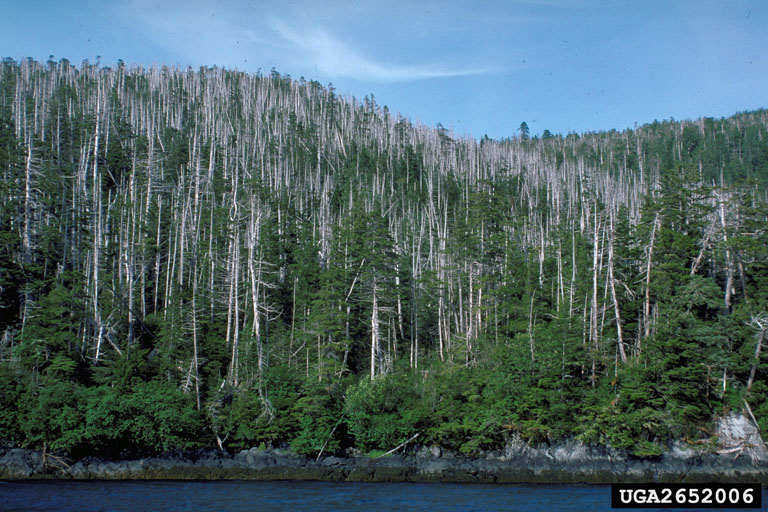 In some areas, yellow cedar trees stand white and empty of needles against a background of green hemlock. The places appear skeleton-like, bare trees standing with limbs exposed, said Paul Hennon, a research forest pathologist with the U.S. Forest Service.
He said in some of its range, 75 percent of mature trees have died.
"Yellow cedar for me is by far and away the nicest wood to cut lines in and shape in," said Donald Gregory.
Gregory is Tlingit Raven Beaver from Angoon, but was raised in Juneau. He began carving at a young age, inspired by other local artists.
Gregory carves almost exclusively with yellow cedar. Its wood is strong, yet easy to carve, and the tree has natural anti-fungal properties that inhibit decay. It is one of the few local woods that can withstand the elements over time and avoid rot outdoors.
These are the reasons that yellow cedar is valuable in the market.
Research suggests that yellow cedar could live up to 3,500 years. The tree grows slowly and can survive in nutrient-poor soils.  Bears gnaw on yellow cedar bark and deer shelter within the tree for warmth in winter.
In a 2012 paper published in the journal BioScience, researchers identified climate change as a culprit of yellow cedar deaths. A warmer climate has reduced snow cover and created areas with poor soil drainage. With no blanket of snow for protection, roots freeze, causing immense injury to the base of the tree system.  
This has killed swaths of trees prematurely.
Ecologist Lauren Oakes, a researcher at Stanford University, found that yellow cedar has a more difficult time regenerating in areas that have experienced die-off. She said that even in areas with healthy yellow cedar trees, it is often outcompeted by more vigorous species like western hemlock.
Conservation interests have petitioned to protect yellow cedar under the Endangered Species Act. The petition, citing two scientific journals, described yellow cedar's decline as "the most severe forest die-off ever recorded in North America." It claims the species will likely be extinct in the next hundred years without protection.
The U.S. Fish & Wildlife Service is reviewing the petition.
Sealaska Corp. has urged against the ESA listing.
ESA petitioners claim logging companies target yellow cedar, but Sealaska said it doesn't.
While some scientists worry for yellow cedar's survival, others are confident in the tree's resilience. Brian Kleinhenz, a corporate forester with Sealaska, said the tree is thriving in parts of its range, despite mortalities  documented elsewhere.
"I've seen a lot of, especially in young forests, yellow cedar regeneration," Kleinhenz said.  "I'm observing yellow cedar being more successful as we move north in Southeast Alaska, and then as you move up the slope, so as you move up to higher elevations, I'm finding a lot more yellow cedar seedlings coming in."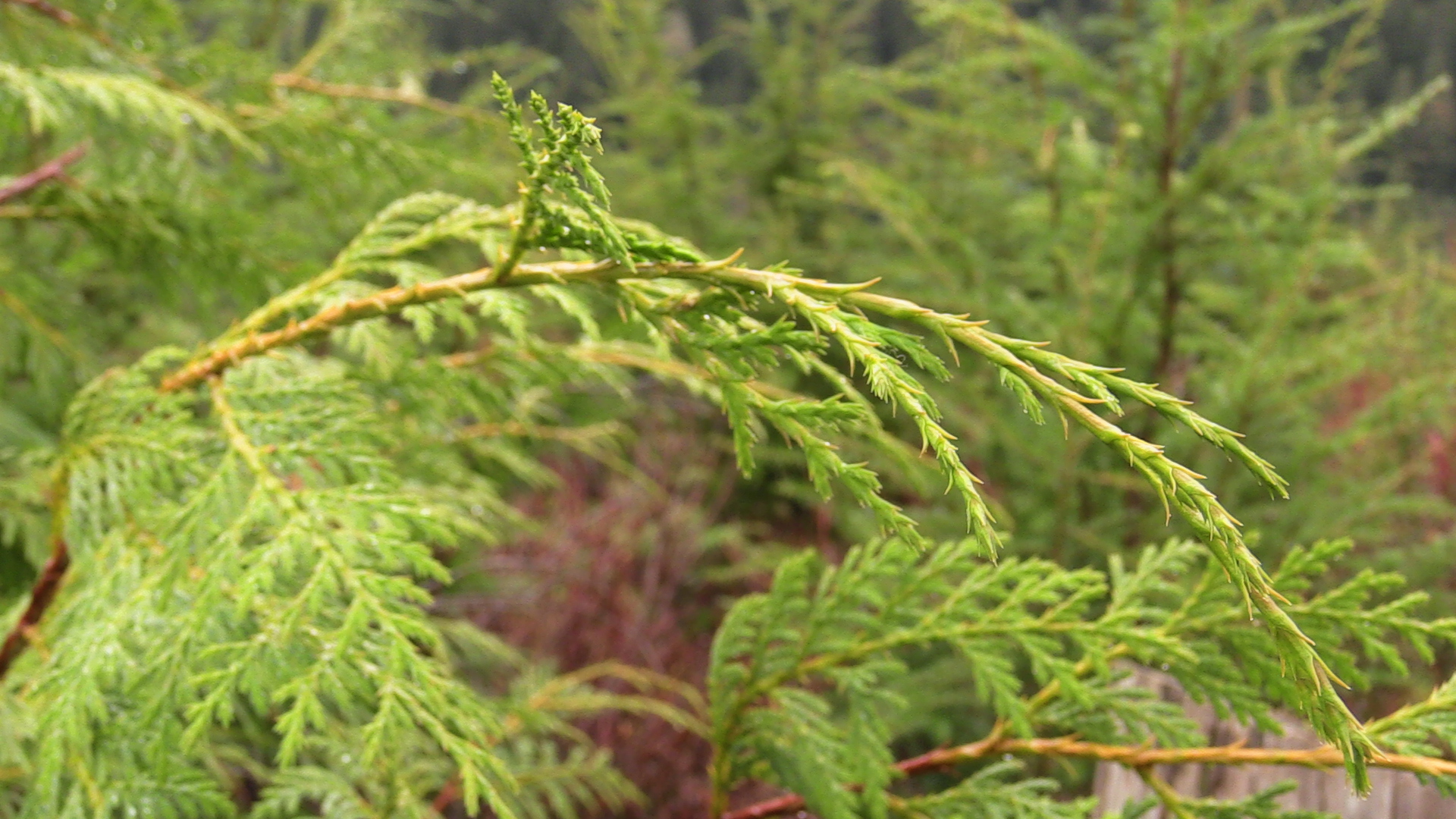 Sealaska Timber Corp. owns land, manages it and clear cuts across Southeast. Kleinhenz said that yellow cedar is the most reliably valuable wood from the region. He said that yellow cedar wood sells at a high price in Asian markets.
Sealaska sold 28 million board-feet of wood from Southeast in 2014, but would not specify how much of it was yellow cedar or what the wood was worth.
Kleinhenz said he is worried that if yellow cedar is protected under the ESA, Native cultural connections with the tree will fade.
Alaska Natives in Southeast highly regard yellow cedar. The Tlingit and Haida transform it into totems, paddles and weave its bark into blankets. It has medicinal and spiritual importance to the tribes.
Native carver Donald Gregory said his favorite pieces to carve are wooden halibut hooks.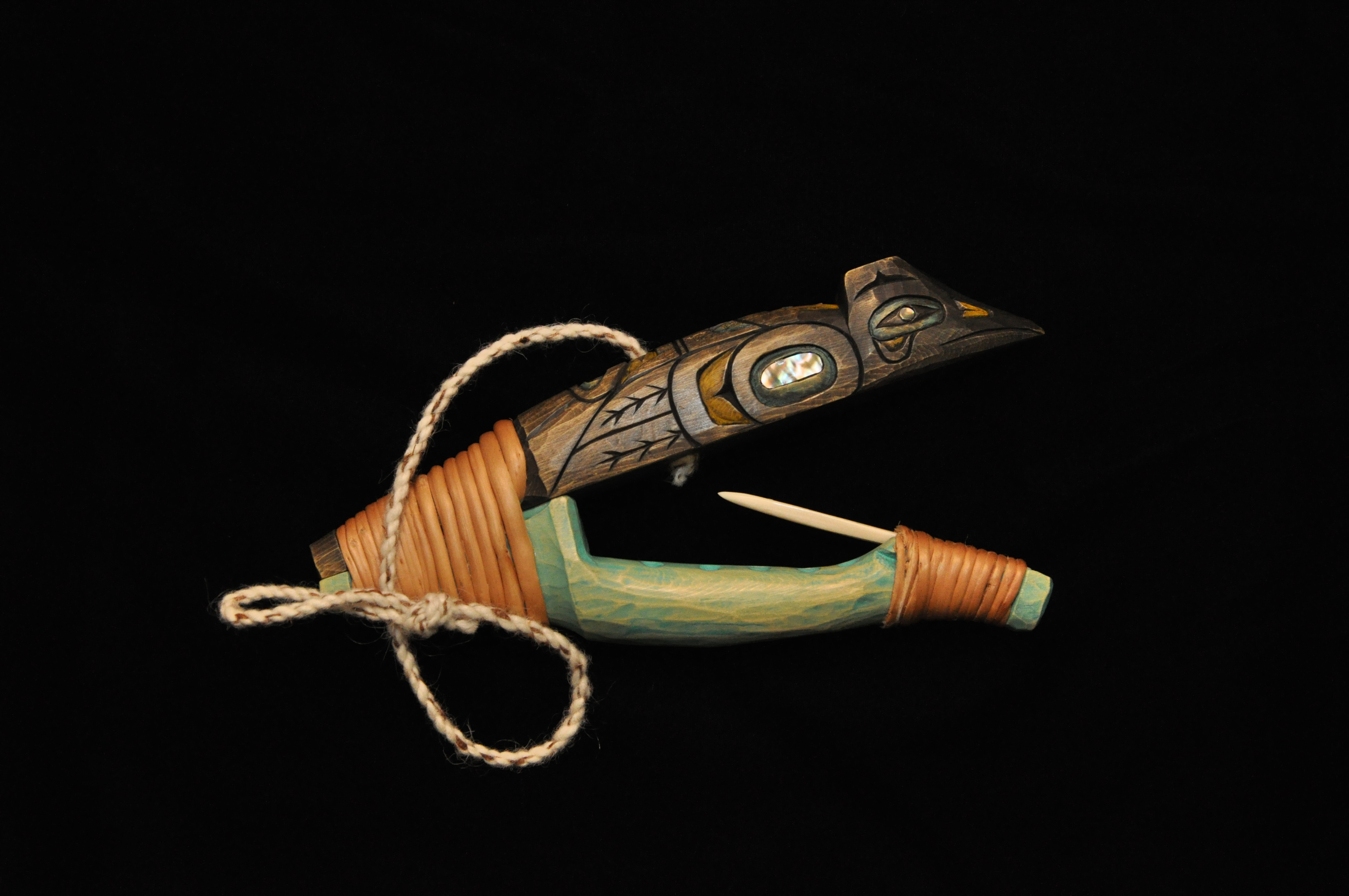 Gregory said the Tlingit have harvested the tree for a very long time, even before saws. His people believe that all living things have a spirit, including yellow cedar.
"When they harvest the wood from the tree they do a ceremony and they thank the tree for the offerings of the wood. It's just proper to do that," Gregory said.
Gregory said the price of yellow cedar has gone up, but he has had no problem getting the wood. He thinks that 20 years from now the wood will be more scarce.
Gregory said that culture and carvers will adapt.
A decision on the yellow cedar listing is expected in 2017, according to the U.S. Fish & Wildlife Service. The listing would forbid taking yellow cedar from federal land, but not private land.
Other ramifications of protecting yellow cedar are undefined, but could affect harvests of other tree species such as spruce, hemlock, alder and red cedar if declared "critical habitat." Fish & Wildlife defines critical habitat on a case-by-case basis.
Meanwhile, the Tongass Advisory Committee and U.S. Forest Service are creating a plan to transition out of logging old growth timber to only second growth.