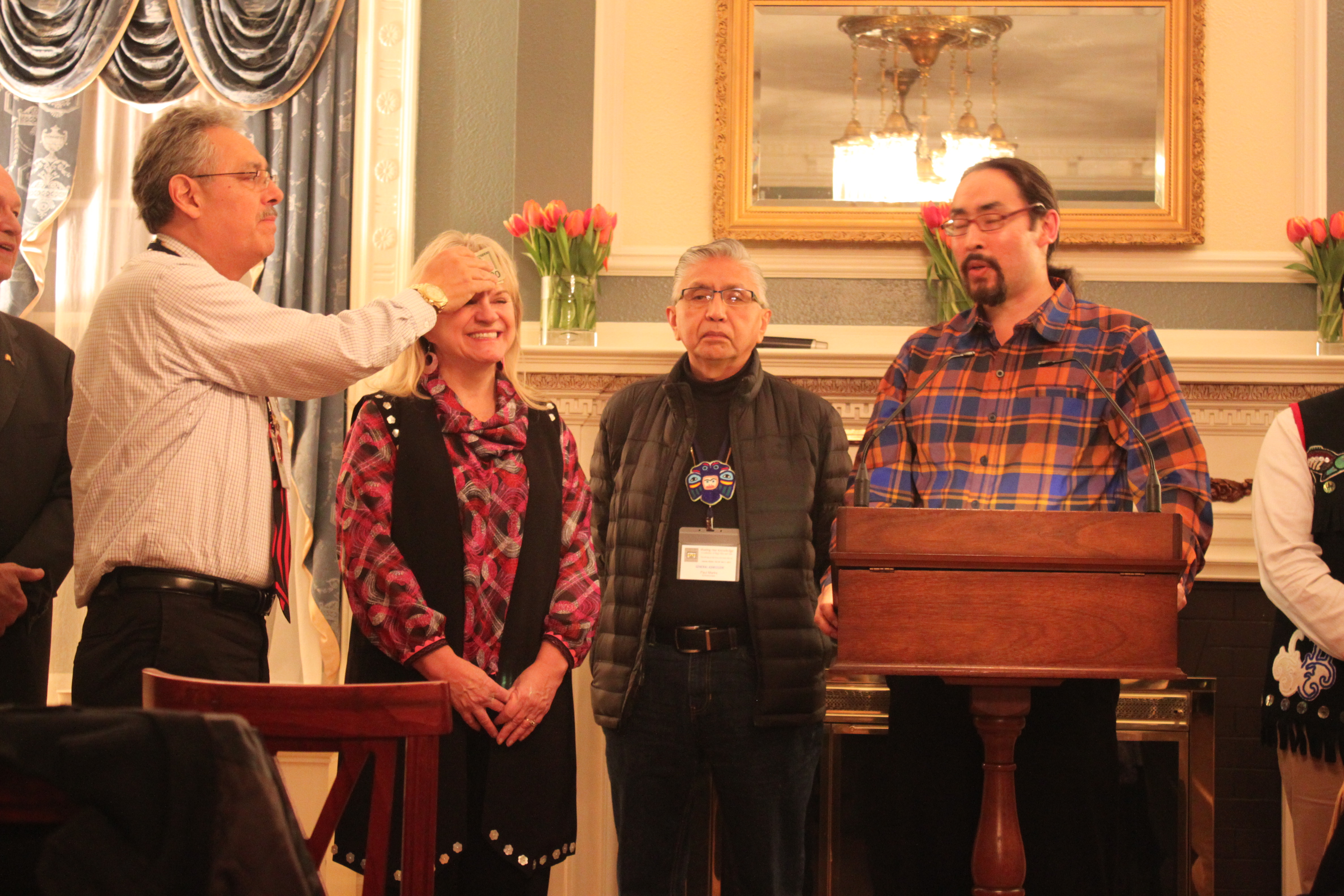 First Lady Donna Walker was adopted into the Tlingit Deisheetaan clan Thursday night. She was given a Tlingit name at the end of an indigenous literature reading she hosted at the Governor's Mansion.
Writer Ishmael Hope announced the surprise honor. He said the name was approved by Deisheetaan clan elder Selina Everson.
"Selina wanted to give a very, very special name of Koodeishghé," Hope said.
That name was once held by the late Lydia George of Angoon.
"And I knew her. She was just an extreme wealth of information and knowledge of Tlingit culture, Tlingit history," Hope said. "It just shows the high value that Selina and the Deisheetaan have for First Lady Walker."
Hope says the naming also brings the Walker family together. Gov. Bill Walker was given a Kaagwaantaan clan name of the Wolf/Eagle moiety in April. To make it complete, Hope said the First Lady needed a Raven name.
Symbolizing payment for the name, Clan Conference Executive Director Gerry Hope put money on the First Lady's forehead as her Tlingit name was announced four times.
"A real blessing," Walker said. "I was with the governor when they surprise adopted him into the clan, so it's twice now we've been able to experience that. It's the highest honor."
The Deisheetaan will confirm Walker's Tlingit name during a memorial ceremony at a later date.