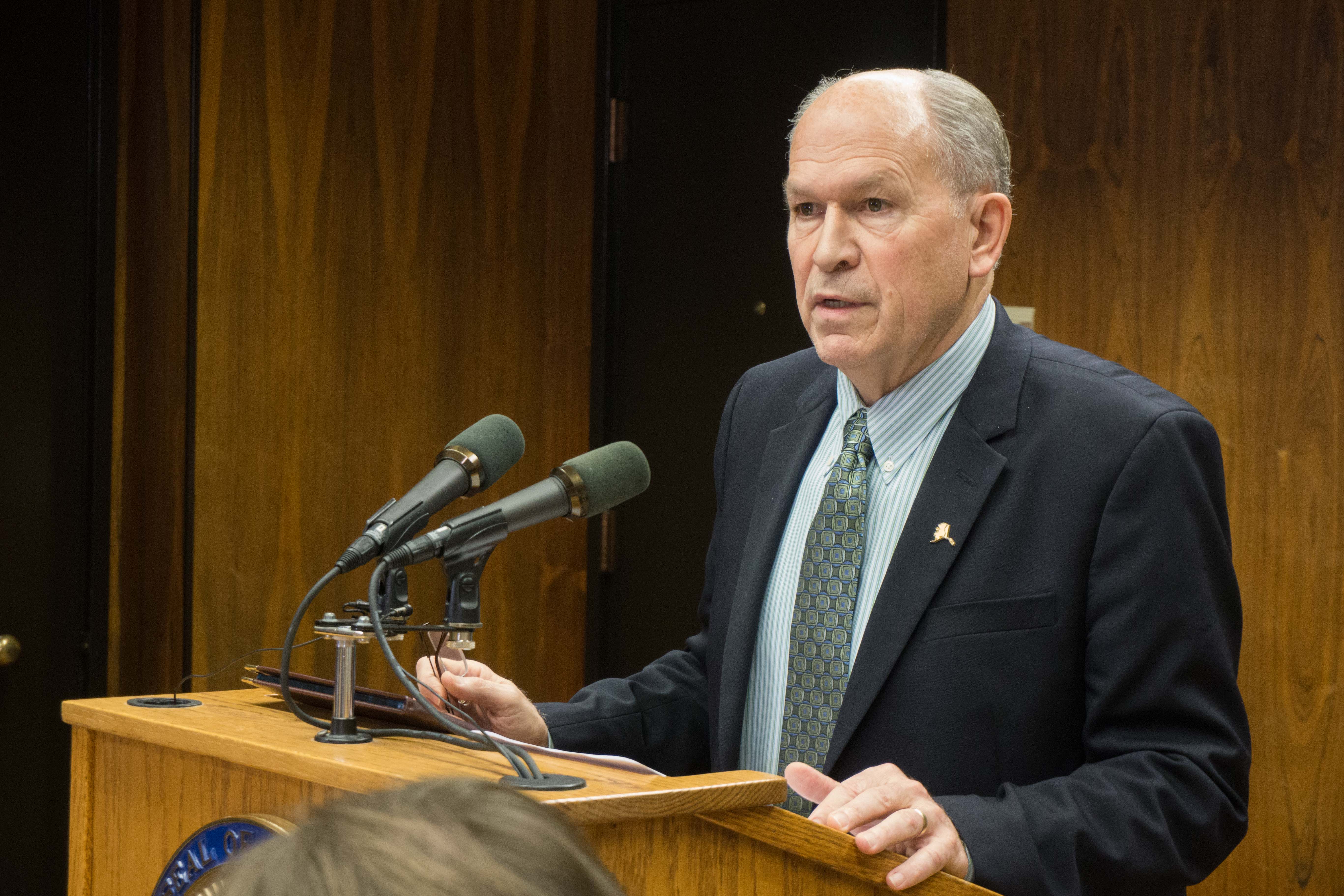 Gov. Bill Walker has pulled a controversial reserves tax from consideration during the legislature's special session, after receiving assurances from the state's partners in the Alaska LNG project that should any one company pull out, it would not withhold its gas from the project.
The governor had been seeking such a "withdrawal agreement," and proposed the reserves tax when the parties could not reach agreement earlier this fall. The proposal would have taxed companies for natural gas left in the ground.
The Governor's office released letters from ConocoPhillips and BP Friday committing to negotiate such a withdrawal agreement. In a news conference Friday afternoon, he said he also had verbal assurances from ExxonMobil and was expecting written agreement shortly.
The governor had proposed the reserves tax at the last minute when he called the special session, surprising and irritating the Republican leadership in the Alaska House and Senate.