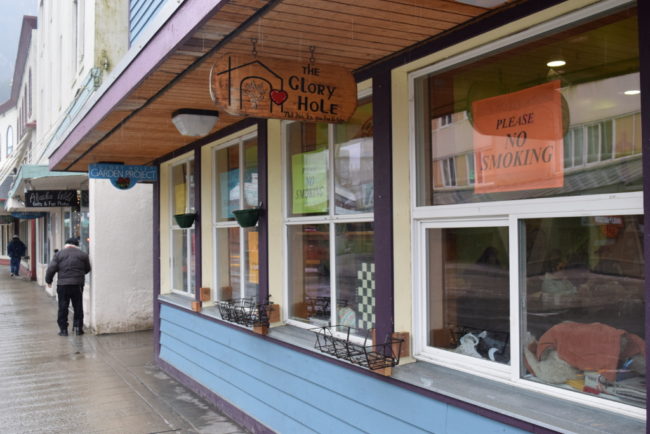 Volunteers and staff from Juneau's shelter and soup kitchen went to the streets and interviewed 70 homeless people over the course of a few days in September. It's been three years since the vulnerability index survey was done in the capital city.
The surveys can connect people to services, help The Glory Hole keep track of where people are sleeping, and social service agencies can use the data to guide practices and apply for funding.
It's around 4:30 on a Wednesday morning. At The Glory Hole, groups of volunteers sip coffee and discuss plans for a second morning of surveys. Each group is assigned to search a different area of Juneau. The goal is to find homeless people who are sleeping outside and interview them.
The morning before, Brad Correia's group didn't find anyone in the Mendenhall Valley or out the road.
"We walked on a lot of beaches where they have shelters, like in the summer it would be really nice. We thought people would be sleeping in there, like they have fireplaces. But there was nobody," Correia said.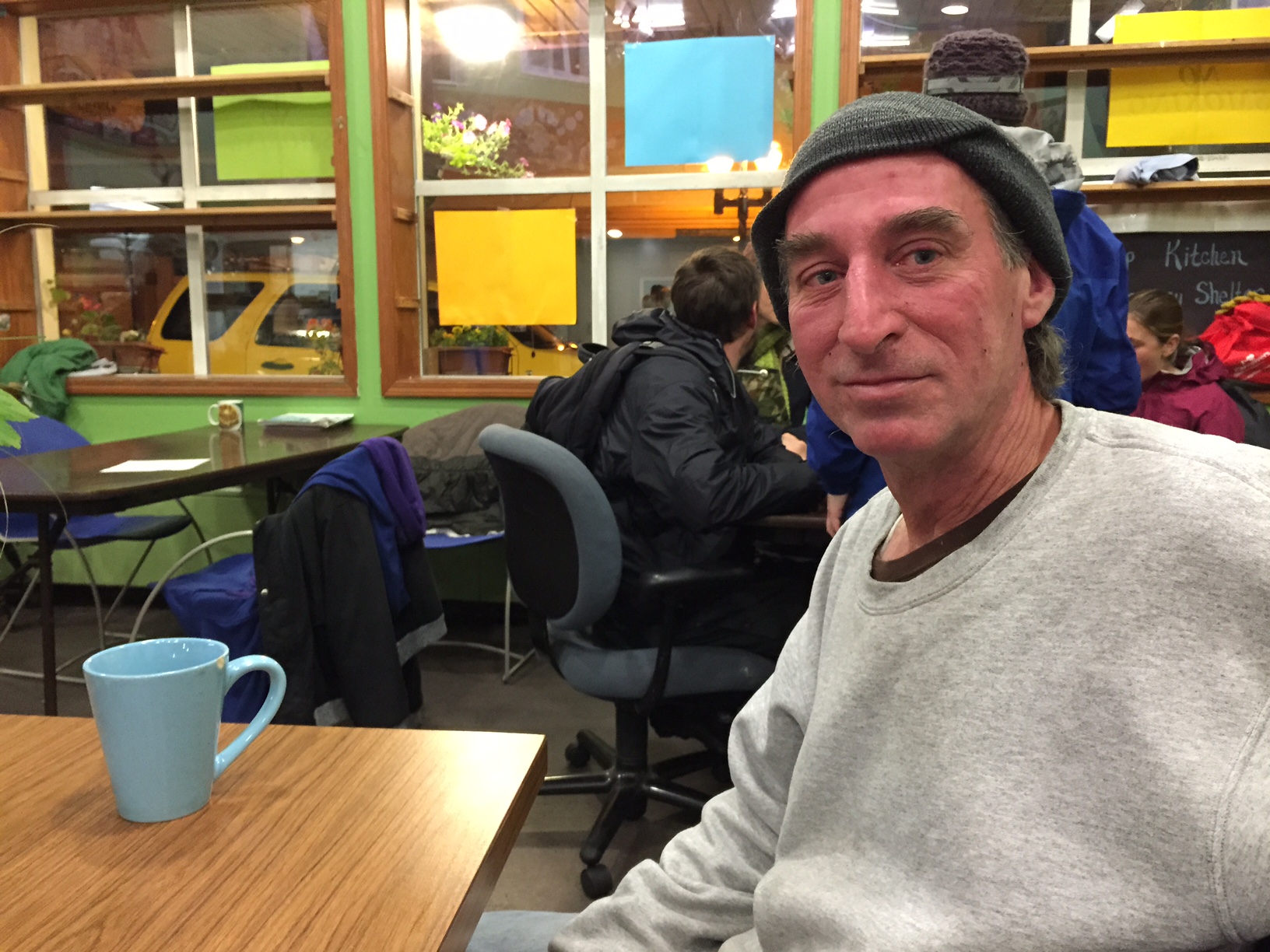 The group searched behind Safeway, looked around all the stores in the valley.
"Just everywhere and we didn't find anybody."
Correia thought they might find people sleeping in cars out the road.
"'Cause I thought, if I was homeless and had a car, that's where I would go to where there wouldn't be people bothering me, like troopers," he said.
Correia has been homeless. When he first got to Juneau about a year ago, he didn't have any money and stayed at The Glory Hole. He remembers another man at the shelter who talked a lot.
"I ignored him. I just acted like I was reading when he would come and talk to me. Just talk and talk and talk," Correia said.
Days later, that man, Gregory Dockery, was found dead, submerged in water in a ditch near Twin Lakes.
This was last November. Correia is afraid Dockery died thinking nobody cared, "Last time I saw him, he was crying, 'Nobody likes me, nobody cares about me.'"
This is why Correia is volunteering to do the homeless survey. He thinks there's a better solution than dying in the cold.
Data from the 2012 survey has been used to apply for funding for Juneau's Housing First Project.
Clyde Didrickson was part of that survey and was just interviewed again. He was walking to the Glory Hole with his wife when a group of interviewers found him.
"They let us know who they were and what they were up to asked me if I cared to be interviewed," Didrickson said.
Didrickson felt fine answering personal questions about substance abuse, race, health history, mental health, money, education, how long he's been homeless. There was one question he found intrusive and didn't answer: What's your social security number?
Didrickson won't say where he and his wife spend their nights for fear of being harassed.
"We found a dry spot," Didrickson said.
Didrickson is 63, originally from Sitka and a veteran. Didrickson said he's been homeless since the early 1980s when he was arrested for a felony. His wife is 62. He carries their bedding around in a suitcase – an old tent they use as a tarp and blankets.
"Usually after everybody closes up, basically when people stop moving around, we lay out the tarp to give us something dry to lay on and then we lay our bedding out on top of that and then the excess tarp we put over ourselves," Didrickson said
The couple wakes up around 5 a.m. They put everything back in the suitcase and begin their day.
"Hardest part for us, especially at our age, is finding a facility to use," Didrickson said.
Some public bathrooms lock up for good after the tourist season ends. Others don't open until later in the morning. Didrickson said he sometimes goes to the bathroom in the woods.
At 7 a.m., he walks to The Glory Hole for coffee and warmth. The rest of the day, "Look for some place dry and warm to sit around. A lot of times wait for the library to open," Didrickson said.
At the moment, he's sitting with his wife, 27-year-old son, and brother-in-law at a table at The Glory Hole.
Didrickson says he'll likely be back at the shelter for lunch and dinner before spending another night outside.