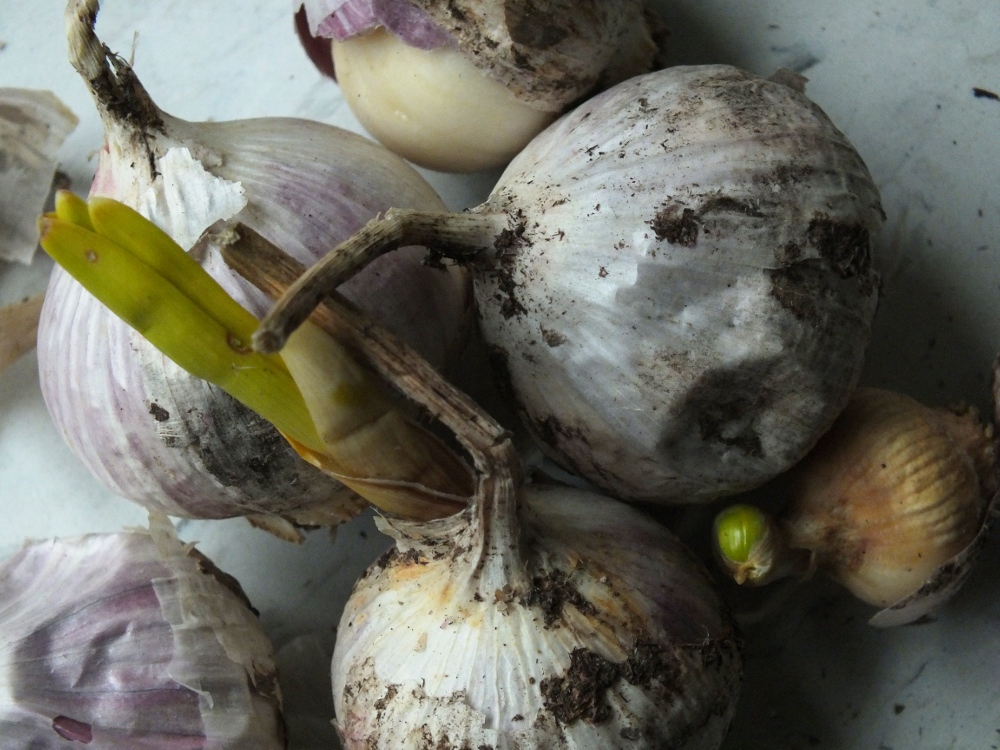 Previously on Gardentalk, we tackled the subject of bulb planting. Master gardener Ed Buyarski covers a related subject, garlic bulb planting, in this week's segment.
After harvesting potatoes from a portion of his garden that has good sun and is well drained, Buyarski said he immediately fertilized and turned the plot of rich soil.
"Garlic is a heavy feeder," Buyarski said.
He planted the largest cloves of hardneck garlic — not softneck garlic typically found in a grocery stores' produce section — about 2 inches down and about 6 inches apart. He then placed a thin layer of compost or seaweed over the top, and covered the entire planting bed with clear plastic to keep the soil cool and prevent rainfall saturation of the soil.
The 2nd Annual Garlic Lovers' Potluck, hosted by the Juneau Garden Club, will be held Saturday, Oct. 17, from 4:30 to 6:30 p.m. at The Canvas, 223 Seward Street.
Buyarski, Joe Orsi and David Love will discuss cultivation, harvest and storage, and offer varietal taste tests. Bring your favorite garlic dish; garlic breads will be featured.
All are welcome to participate in the free Juneau Garden Club event.