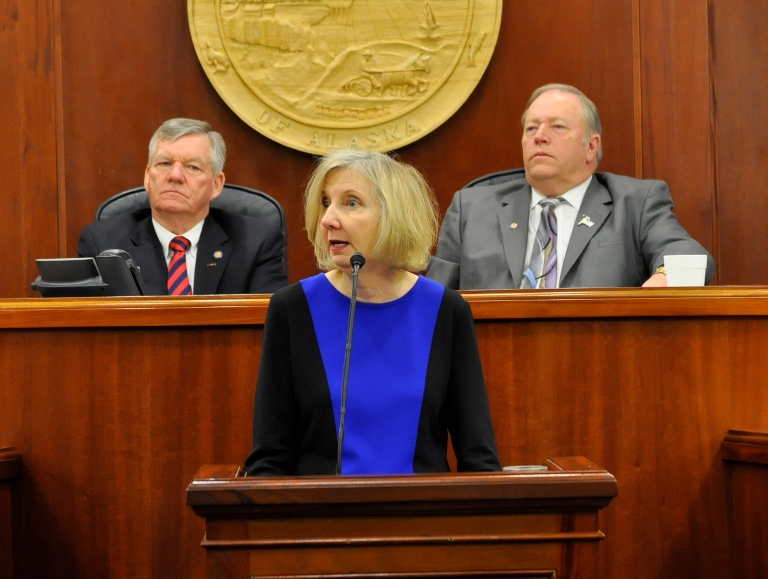 Alaska Supreme Court Justice Dana Fabe announced Tuesday she will retire next summer.
Fabe was the first woman appointed to serve on the court and the first woman to serve as chief justice. She was appointed to the Alaska Supreme Court in 1996 by Governor Tony Knowles.
Fabe says it was a tough decision to leave the court:
"I love the work so much but it is a 24/7 job and as a result, very difficult to do anything but the work and so this will give me some opportunities to do some other things I would like to do and still serve the court as a pro tem Justice and find other ways to serve the people of Alaska," Fabe said.
Fabe has served three terms as chief justice. She has focused on many initiatives during her time with the court, including advocating for more diversity in the legal system and strengthening relationships between state and tribal courts.
She also expanded the Supreme Court LIVE program which brings oral arguments to high school students in communities across the state.
Her retirement will be effective June 1 of next year. She says she announced she is leaving early because it can take months to fill a judicial vacancy.