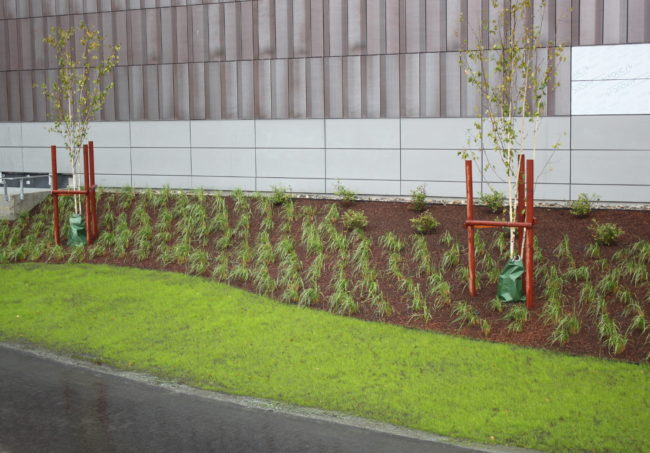 Master gardener Ed Buyarski says it's a good idea to stake up vulnerable or young trees with undeveloped root systems in advance of gusty winds that usually blow through Southeast Alaska in the late summer and early fall.
Listen to Buyarski discuss staking tips and preview Saturday's Food Festival on this week's edition of Gardentalk.
Highlights
"I got to inspect a very nice dolgo crabapple tree that got snapped off at the base, unfortunately," Buyarksi says. "It was weird winds, swirling all over the place."
He also has some tips for storing bulbs before they're planted later this fall.
"We can get them now, bring them home, and put them in a cool place," Buyarski says. "Make sure they're not in plastic bags that don't breathe."
Also, this Saturday's Food Festival features local produce vendors and workshops. It starts at 9 a.m. at the JACC.