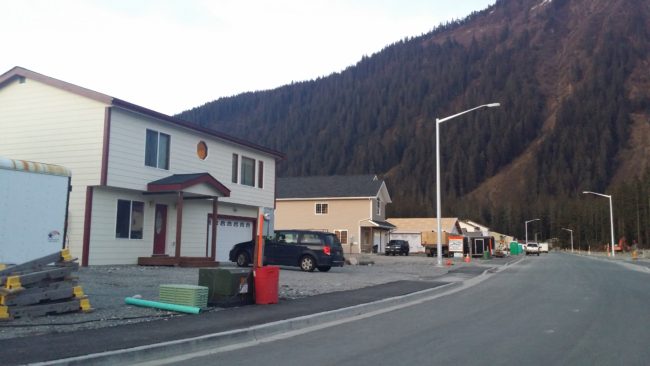 The Juneau Assembly wants to draft ordinances creating new property tax breaks that incentivize denser development and redevelopment of blighted properties.
The assembly discussed it Monday in committee and also wants input from the Downtown Business Association and city staff.
Assemblymember Karen Crane asked if the redevelopment ordinance would do enough. It would allow for property tax exemptions or deferments for major building overhauls and demolition.
"When I first read this, I don't see the incentives there for the development of housing," she said. "I'd like to have some more discussion along that line, too. It's one of the conclusions everyone has come to that has studied what we need downtown."
City Finance Director Bob Bartholomew said it comes down to what level of public investment Juneau wants to make.
"It's in addition and outside the scope of this. This could help in one little piece. But there's a lot of other things out there," he said.
A second ordinance would allow for property tax breaks after subdividing land for five years.
But some assembly members questioned the length of time–wondering if they could be giving tax exemptions for developers not motivated to sell. Assemblymember Debbie White said that's often not the case.
"It's really not as much time as you think and by the time you get the subdivision recorded and you start advertising and marketing these properties and then you design homes and then you have to take plans to permits center, five years is not that long," she said.
White, a real estate broker, called the Montana Creek West subdivision successful and said it took about six years to develop.
The ordinances were prompted by a bill Juneau Rep. Cathy Munoz sponsored. The legislature passed it during the last legislative session.