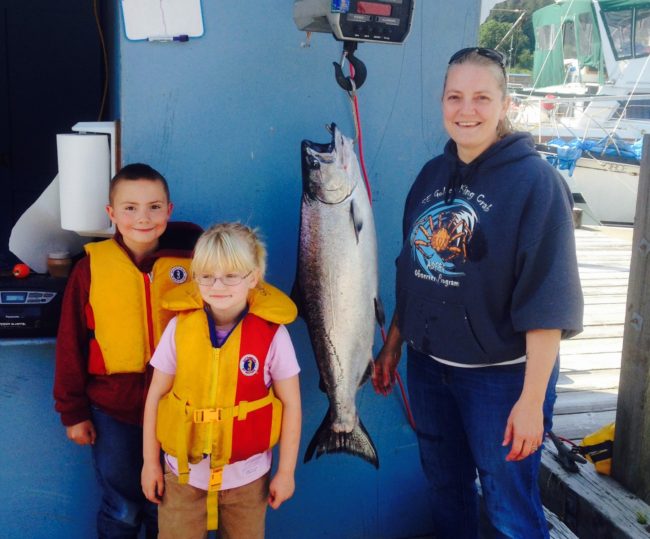 Jody Hass is only the second person in Juneau's Golden North Salmon Derby's 69-year history to win the top prize more than once. Ryan Beason won in 2001 and again the following year. Hass won in 2013 with a 29.2-pound king. Here's how she landed this year's derby winner.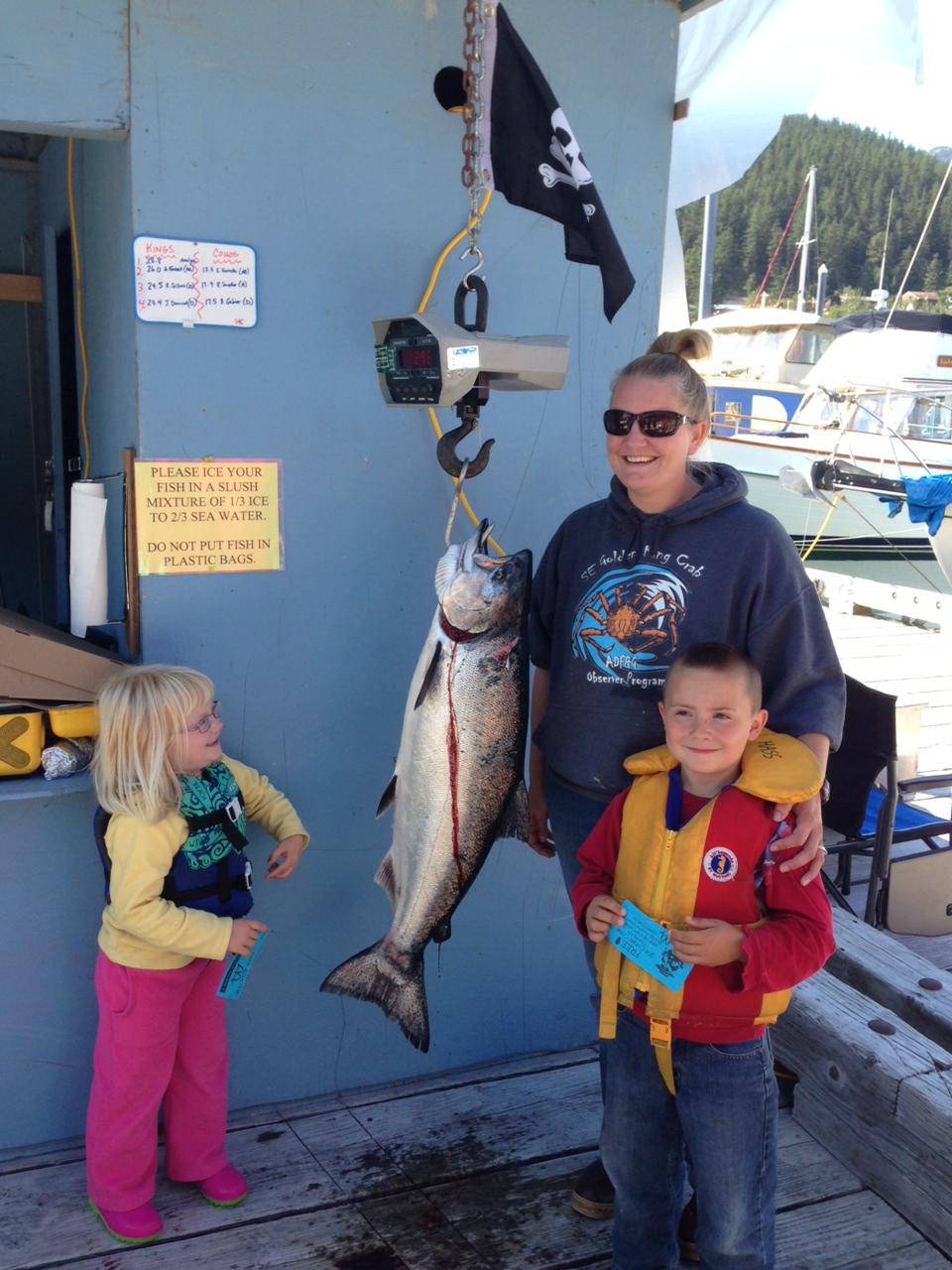 Jody Hass says it might have something to do with a comfy sweatshirt, blue jeans and Xtratufs.
"I wore the same fishing clothes that I won the derby in last time, so that was my good luck charm," Hass says laughing.
Although that didn't work last year. Whatever it may be, Hass reeled in the big fish south of Juneau within hours of the derby starting Friday morning.
"It was really slow actually. We had gotten a couple bites and two small shakers that we threw back. Then all of sudden, it just hit and it hit hard. I grabbed the pole and I knew it was a bigger one. I didn't know it was the big one," Hass says.
The big king salmon didn't fight as much as Hass expected, but it did do some running.
"It almost spooled us. We actually had to go in reverse a little bit so that it wouldn't spool all the line off the reel. Then it just immediately stopped running and turned directly around and starting running towards the boat and it was hard to keep my reel going as fast as he was swimming towards the boat," she says.
After getting the fish on, Hass and her family went directly to Douglas Harbor and weighed in the fish just before noon. Then, the family turned around and fished for the rest of the weekend.
"Twenty-seven-point-four is a pretty small fish and it's surely beatable and that's what we were expecting all weekend, for it to be beat," Hass says.
But it never was. The number two derby fish came close at 27 pounds.
Last time Hass won the derby, her family used the $10,000 prize money to buy land in Gustavus. This year, the first purchase Hass plans to make is electric downriggers.