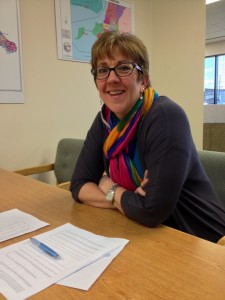 Lt. Gov. Byron Mallott has asked the head of the state's Division of Elections to resign.
Claire Richardson is special assistant to Mallott. She says they accepted elections Director Gail Fenumiai's resignation Friday.
"There's nothing personal in the request. The lieutenant governor would like to move in some new directions with the Division of Elections and it was felt that it was time for different leadership," Richardson said.
Fenumiai is being replaced by Nome's city manager, Josephine Bahnke. She'll start in October.
In the meantime, election supervisor Lauri Wilson is acting director.
The Division of Elections is the only division under the lieutenant governor's office.
Fenumiai had been director of elections since 2008, and has 10 years of prior experience in the division.
Editor's note: The headline has been updated.