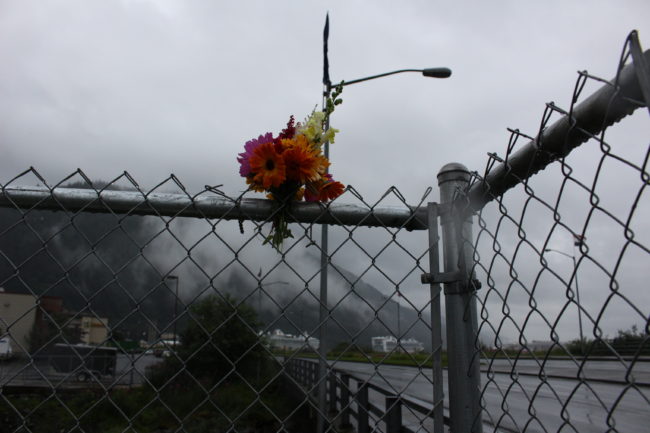 Authorities recovered a body Tuesday morning under the Gold Creek overpass downtown.
Juneau police identified her as Macaria Wallace, age 51, of Kake.
Police do not suspect foul play.
Indigents often use overpass as shelter. Mariya Lovishchuk, head of The Glory Hole emergency shelter and soup kitchen, confirmed Wallace had used her organization's services.
Flowers were left on the fence Monday overlooking the bridge.