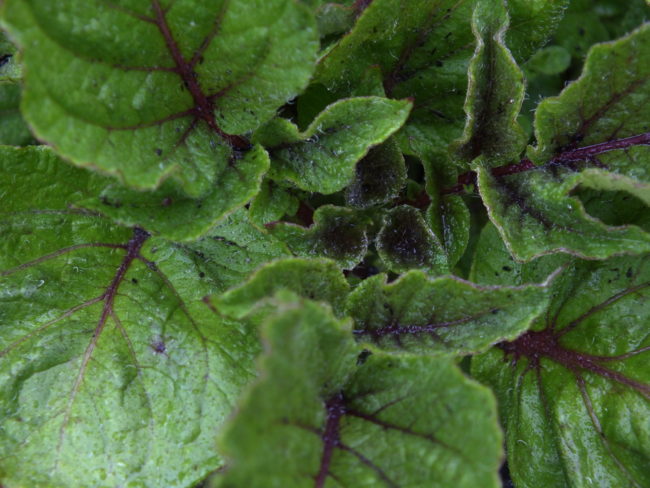 After this season's sunny and dry weather, Master Gardener Ed Buyarski suggests checking your garlic for possible harvest.
"I suspect that the garlic harvest is two weeks early," Buyarski said during Thursday's Gardentalk segment on Morning Edition.
If any remaining top scapes have uncurled and the leaves have turned yellow, then it's time for harvest. Buyarski suggests loosening the soil with a digging fork and reaching for the garlic bulb instead of just yanking it out by the stem.
Buyarski also recommends harvesting other vegetables before they bolt, and begin planting second crops for the season.
In another segment recorded before the Independence Day weekend, Buyarski reflects on a recent trip to see family in California. Golf courses and farm fields remain very green as Californians struggle with a four year drought.
Buyarski doesn't think very much of William Shatner's idea (probably stolen from Wally Hickel) to build a $30 billion water pipeline from Washington state, which is also struggling with relatively dry conditions.
Related Gardentalk segment:
Gardentalk – Garlic scapes