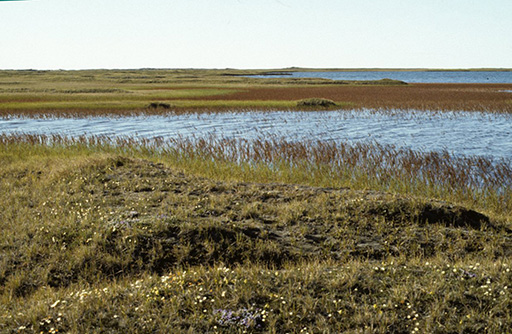 Alaska Congressman Don Young has added an amendment to a bill that would block the federal government from spending any money on a plan that calls for more wilderness in the Arctic National Wildlife Refuge.
Young's amendment to the Interior Department spending bill passed the House Tuesday by voice vote after a brief debate.
President Obama announced the update to the comprehensive plan for the Arctic refuge in January, with great fanfare. The planning document calls for designating more than half of the refuge wilderness – the highest level of protection in federal law. Including the areas that are already wilderness, there'd hardly be any part of the refuge that's not under the designation.
Alaska's congressional delegation and the governor hit the roof, and they've stayed mad. They, like a majority of Alaskans in many polls, want the coastal plain of the refuge opened to oil and gas exploration.
Young says the president's actions are illegal, because only Congress can declare a wilderness area. He also referred to the "no more" clause in ANILCA, the Alaska National Interest Lands Conservation Act of 1980.
"This is an example of what I think of the whole Department of Interior. Between the EPA and Department of Interior, they're trying to cripple this nation and cripple my state," Young said.
The president's defenders say he's not breaking the law because he's only asking Congress to declare the new wilderness areas. Congresswoman Betty McCollum, a Minnesota Democrat, stood to oppose Young's amendment on the House floor.
" I understand there's differences of opinion how to manage this land, and that legislation designated in this area as wilderness — may not get very far in this Congress, but I want to commend the president for his leadership on this issue and I would hope that the legislative process could play out," McCollum said.
The House is expected to vote on the full bill this week. The Fish and Wildlife Service says it's concerned about Young's amendment, but they haven't done a thorough review. The service has repeatedly acknowledged it can't fully carry out its new comprehensive plan anyway, unless Congress passes a bill declaring the new wilderness areas.
The planning document itself says it would take an act of Congress to implement. And the Arctic Refuge manager has said he's still treating the areas in question as they've been treated since 1988, under a management regime called "minimal management." The differences between that and actual wilderness management are administrative and subtle.