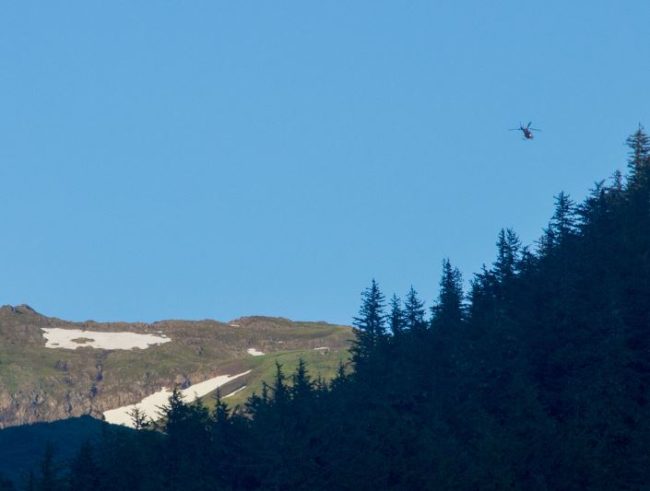 A Florida man hiking on Juneau's Mount Roberts trail system on July 4th was found dead last night.
Alaska State Troopers were notified Sunday afternoon that 35-year-old Michael Patrick Blaisdell was missing. Blaisdell, an Orlando resident, hadn't been seen or heard from since around 11:30 Saturday morning.
Trooper spokeswoman Megan Peters says the agency launched a search and rescue operation with Juneau Mountain Rescue and SEADOGS. Five search teams went up the Mount Roberts trail and Temsco Helicopters provided an aerial search.
"A little bit before 8 o'clock last night, an aerial search team located Blaisdell off the Mount Roberts trail system near the base of a 50-foot drop in the Bear Valley area," Peters says.
Blaisdell's family has been notified. His body was recovered and will be sent to the state medical examiner's office in Anchorage for autopsy.