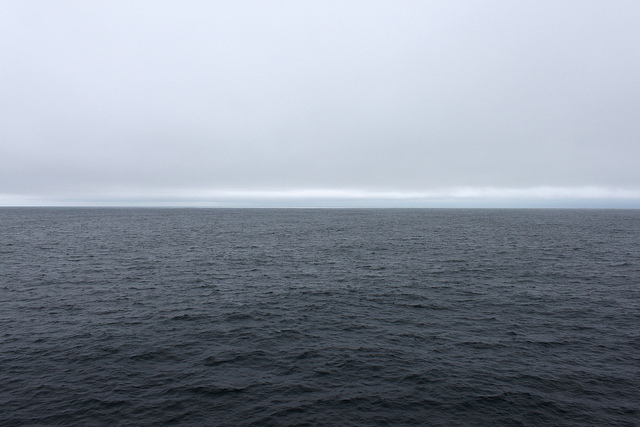 For the last week and a half, the military has been conducting Northern Edge, the largest training exercise regularly held in Alaska.
About 6,000 troops from all four branches of the military are in Anchorage and the Gulf of Alaska. Lt. Col. Tim Bobinski says the price tag, around $11 million, goes towards getting soldiers experience with vital equipment in unfamiliar terrain.
"It sounds like a lot of people and a lot of assets to make that effort, but it's truly worthwhile. And in a lot of ways it's a bargain to make sure we're prepared for anything we're called upon to do," Bobinski says.
The exercise normally happens every two years, but was canceled in 2013 due to budget sequestration. That time gap is part of the reason critics say communication from the military has been inadequate, leading to protests in several Southcentral communities last month.
Conservation biologist Rick Steiner says he started requesting information about the exercise in April, but didn't get it until going through a Freedom of Information Act request.
"The miscommunication on Northern Edge has been extraordinary. And it's caused a lot of concerns, unnecessary and some necessary, in coastal communities. So I think things just slip through the cracks. But my first query was to the Navy and they were not extremely forthcoming with exactly what was planned–which we finally determined through the FOIA process," Steiner says.
Part of the controversy stemmed from confusion over environmental documents from 2011, which allow the Navy to use large amounts of ordinance in the Gulf of Alaska. After the protests, Capt. Anastasia Wasem says officials visited Homer, Kodiak and Cordova to explain the actual exercises would involve only a small amount of the munitions allowed.
"I think most people, once they heard what we were actually doing in Northern Edge verses what it stated was allowable in the EIS I think it did lessen their concerns a lot, it definitely did help, and especially having someone there in person," Wasem says.
Wasem says community dialogues will begin earlier for Northern Edge 2017.