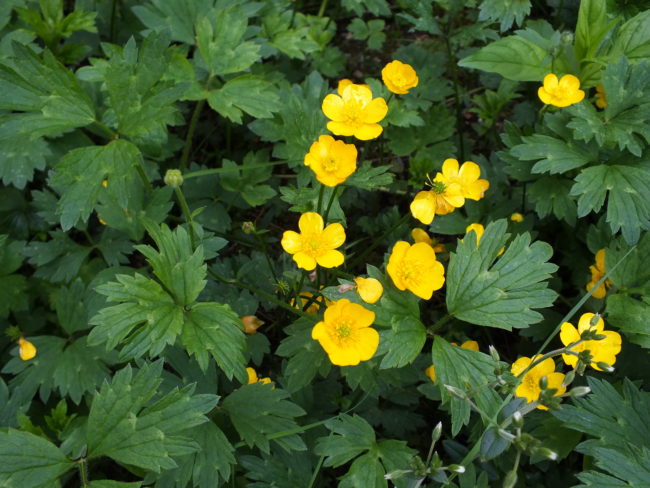 For the Gardentalk segment on orange hawkweed that aired June 18, go to this link.
Here's a recap of two other segments that recently aired on KTOO's Morning Edition on porcupines and buttercups.
In the episode that was recorded June 4, Master Gardener Ed Buyarski recalls his favorite slug hunting methods and recommends using loose fencing, like old fishing nets, to protect vegetables and berry bushes from the ravages of the neighborhood porcupine population.
In the subsequent episode that was recorded June 11, Buyarski provides a primer of the buttercup family including the pervasive and invasive European buttercups, and the pretty trollius, delphinium, columbine, peonies and monkshood.