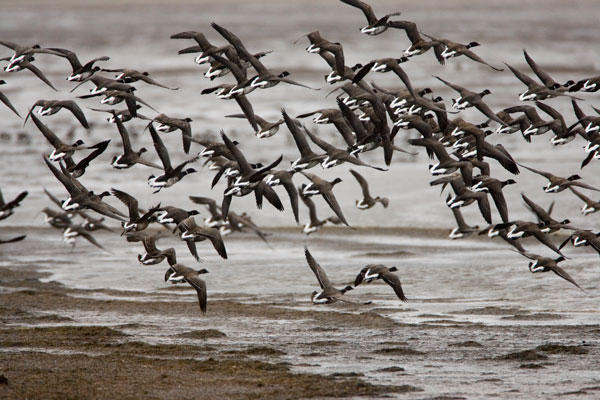 This week an Interior bill by Senator Lisa Murkowski moved forward. The bill would allow a land exchange and road construction in the Izembek National Wildlife Refuge, connecting King Cove and Cold Bay. Environmental groups have condemned the proposed road, but King Cove residents say it's an important health and safety issue.
The legislation was approved Tuesday by the Senate Appropriations Subcommittee chaired by Murkowski, and moved further forward Thursday in the approval process.
This new progress is being received as good news by community leaders in King Cove, according to Della Trumble, a spokesperson for the King Cove Corporation.
"To connect the existing road through the wilderness to roads in Cold Bay is about eight miles. We've been fighting for that eight mile access for over thirty years," Trumble says.
Trumble says the road is crucial in providing access to Cold Bay's all-weather airport during medical emergencies. The small airstrip in King Cove, residents say, can be dangerous at night or in severe weather.
"Transportation just between the two communities can be frightening. Myself, I've watched my daughter's plan crash-land in the runway here, it's not something I would like any parent to have to watch or go through," Trumble says.
Trumble's daughter and her passengers were alright. But it's one example of a time when she says a road would have provided safer, more reliable access to Cold Bay.
"We know it's gonna be an uphill battle, but at least we're hopeful that we'll get resolution on this and put it behind us and move forward."
Based on an environmental impact study completed in 2013, U.S. Interior Secretary Sally Jewell rejected the land swap.
Environmental groups have strongly opposed the road, saying it would damage critical migratory bird habitat and set a precedent for development in wildlife refuges.