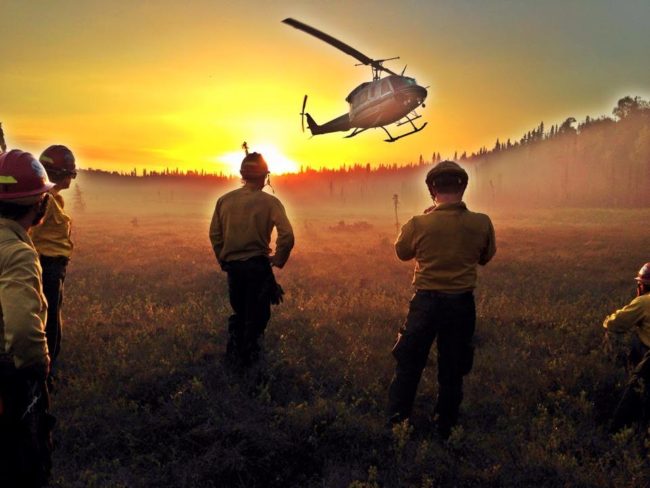 Update: Wednesday, June 17. 6:30 pm.
Firefighters are reporting good progress on the Sockeye Fire near Willow, according to Public Information Officer Ada Takasc at the incident command post. The 7,500-acre fire does not appear to have grown on Wednesday and firefighters have encircled the perimeter and are working to put out hotspots. They are expected to advance into the interior of the fire where they can address other hotspots or areas that may be burning underground. The fire is still considered at zero containment but that may start to change later Wednesday night and into Thursday. Evacuations are still in place. Red flag warnings remain the thunder cells that passed over the area Tuesday night did not drop any rain on the fire.
Update: Wednesday, June 17. 11:45 am.
According to the Sockeye Fire incident command post, the Sockeye Fire saw little growth, Tuesday. The size of the fire in the Willow area is now estimated at 7,555 acres, which is 43 acres more than Tuesday's estimate.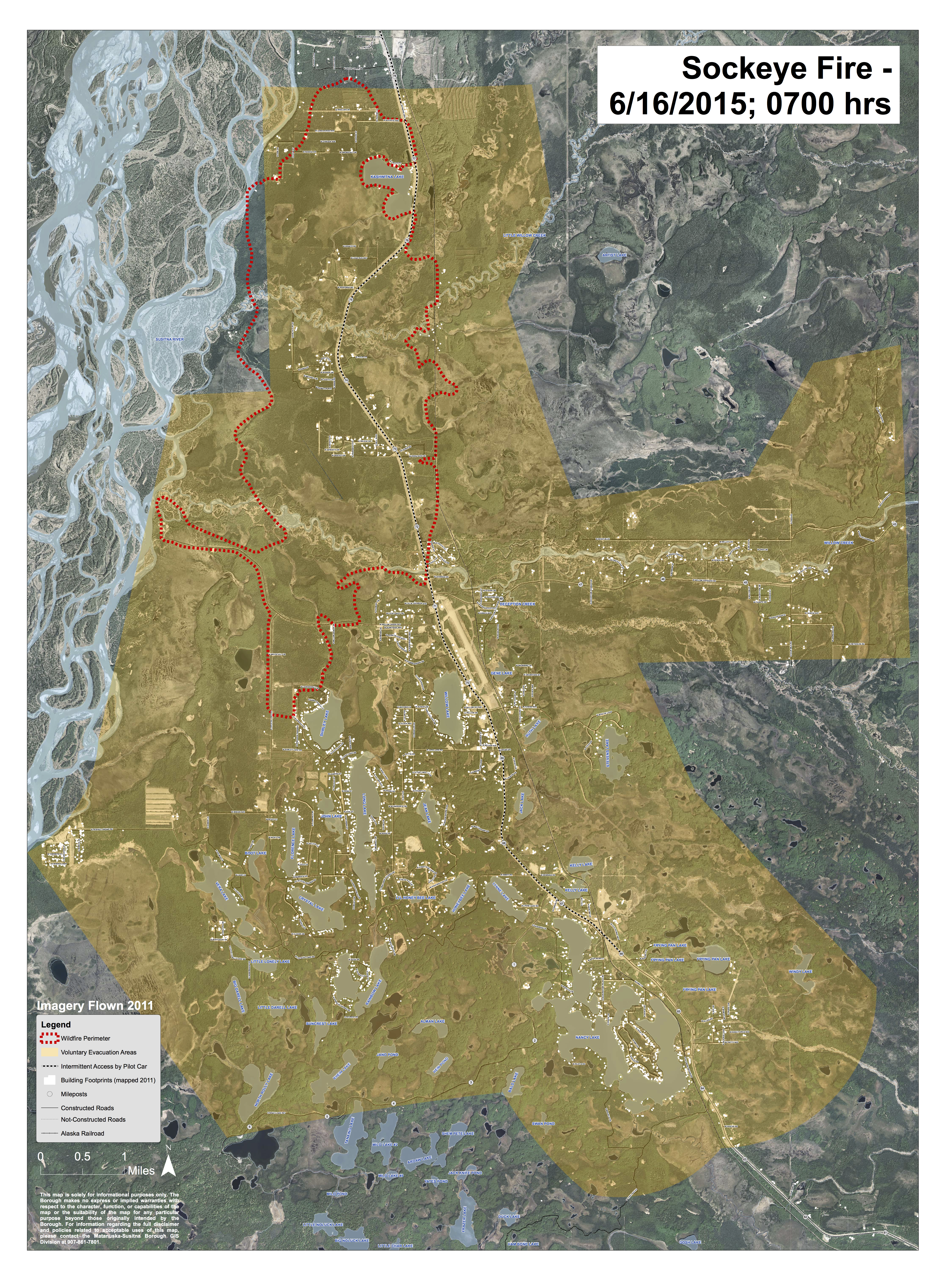 Tuesday night, two lightning-caused fires in the Goose Creek area prompted a response by two air tankers, a helicopter, local ground crews, and a hotshot crew that was brought in from the Sockeye Fire. The crews worked overnight, and by the morning the fires, which are officially named "Montana Creek East" and "Montana Creek West" are considered contained. At this time, there is no confirmation that the fires are completely out.
Late this morning, KTNA learned of a new ignition between the North Fork of the Kashwitna River and Sheep Creek at the base of the Talkeetna Mountains. The cause is listed as human on the official fire map, and the size is listed at one acre as of about 10:00 am. We are continuing to seek further information on the Kashwitna fire.
Tonight, a community meeting will be held at the Houston Middle School, which is serving as a shelter for those evacuated from the Sockeye Fire area. That meeting will be at 7:00 p.m.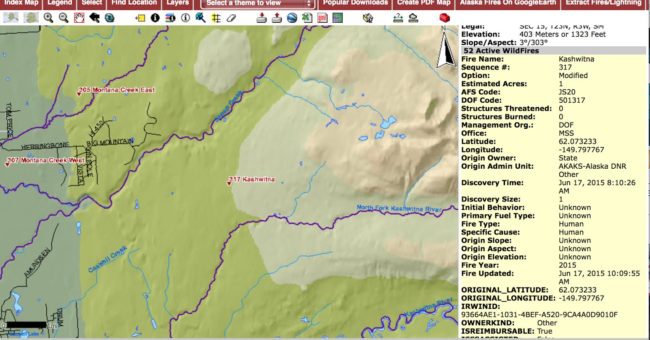 Update:  Wednesday, June 17. 6:30 am.
About 300 firefighters are on the ground trying to stop the Sockeye Fire, north of Willow, and they have air resources. The fire acreage did not increase Tuesday.
Fire managers are reporting good progress on containing the northern portion.

Tuesday's storms brought little rain, but did produce lightening strikes to the north, which firefighters attacked aggressively to prevent their growth.
The region is unlikely get much of a break from the weather Wednesday. Scattered dry thunderstorms, low humidity and gusty winds are in the forecast for this afternoon and evening in the Susitna Valley, from Willow to Talkeetna.
Traffic has been moving through the Parks Highway, led by a pilot car.
Firefighters hope to have containment within a day or so. The Sockeye fire is currently zero percent contained.