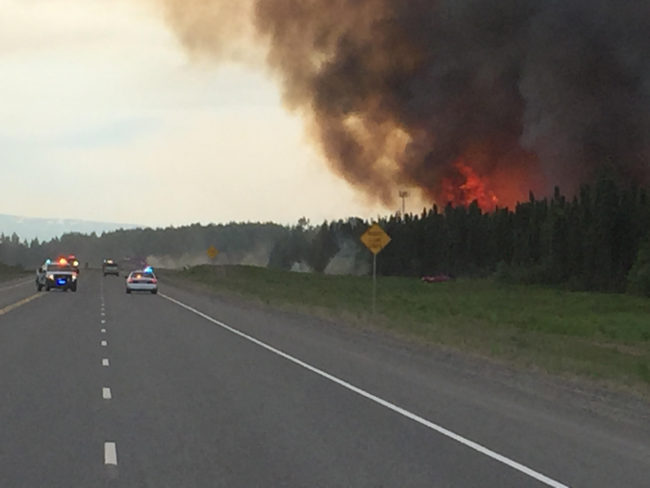 Sunday afternoon, a wildfire in the Willow area prompted evacuation of 10 homes and the closure of the Parks Highway.
According to Tim Mowry, spokesman for the Division of Forestry, the fire was called in shortly after 1:00 p.m. At that time, it was estimated to be two acres in size. By 4:00 pm, it had grown to over 200 acres. The fire is being driven to the south by wind.
Shortly after 3:00 pm, Mat-Su Borough Emergency Manager Casey Cook confirmed that the Parks Highway is closed between Mile 74 and Willow Fishhook Road, and no traffic is passing through the area.
Officials are advising that people avoid the area of the fire.
As of 3:30, 10 homes were confirmed evacuated, and evacuation in the Sharen Road subdivision was beginning.