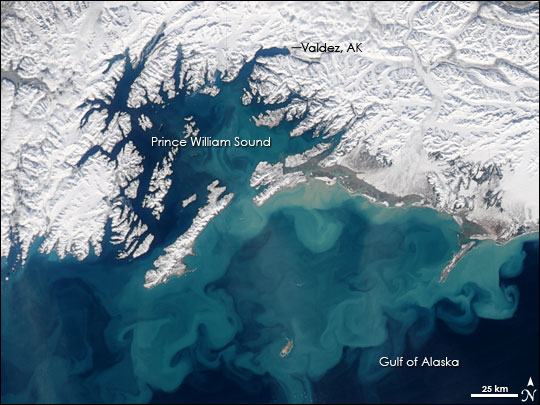 Navy representatives held a community forum in Kodiak Tuesday to address concerns about its training in the Gulf of Alaska, which they say begins Monday. They say many people believe this month's training will include bombs, sonar, and exercises that will disturb commercial fishing, but say much of that is misinformation.
Chief of Plans for Alaskan Command, Captain Raymond Hesser, says while Environmental Impact Study documents approve the use of various pieces of weaponry, the Navy won't actually be testing all of it during Northern Edge 15. He says this year won't stand apart from past trainings in that way.
"So, ten days of the air-sea integration, that does not include any bombs or missiles, and it typically doesn't. Okay. So those airplanes will be flying out just to coordinate and get used to operating in a maritime environment with Navy ships. And that's the training objective," Hesser says.
Hesser says the Navy's exercises will not disrupt commercial fishing.
"Mitigations are establishing operating areas where exercise planners know to avoid fishing activity and other activity that we know would be of particular concern for a Navy ship doing its multi-mission stuff," says Hesser. "So, again, I'll tell ya, I can't tell you exactly where the operating boxes are, but I will tell you that they're not on the shelf."
Fisheries biologist, Andrea Balla-Holden, says they will use sonar and that it'll have a minimal affect on fish. She presented a graphic that outlines the range of fish hearing.
"There is no overlap in the frequency of the sonar used by the navy with the salmon, with the halibut, cod, snappers, and a variety of other great species, I didn't put it all up there. And that's just to try to indicate and to show you and convey that they don't actually hear all of the sonar," says Balla-Holden.
The graphic does show that herring can hear the sonar, but Balla-Holden says most fish cannot. She also says the sonar will have no affect on fish physically, while explosives could. While there will be no missiles or bombs, she says the explosions from naval gunfire will take place from the surface to five feet below it and its impact depends on different elements.
"The effects, which can include injury if you are close to the source, would be only occurring if you are very close to the source, but it is not a guarantee, it is not an absolute because it depends on the other factors. Smaller fish can be more affected than larger fish," says Balla-Holden.
She says the explosions weaken as they continue down below the surface. The speakers at the community forum emphasized the training won't be nearly as damaging as imagined.
And Hesser says they could have acted earlier to prevent misinformation.
"We never actually had questions about the exercise in the past and so we've never actually gone out before the exercise and done the public engagements like we're doing right now," says Hesser. "I think it's a product of kind of the campaign that went against the exercise recently and a product of not doing the exercise for four years."
Hesser says they're doing their best to clarify matters now. They spoke in Cordova before visiting Kodiak for a second public forum and Hesser says the Navy will carry out its exercises between June 15 and 26.