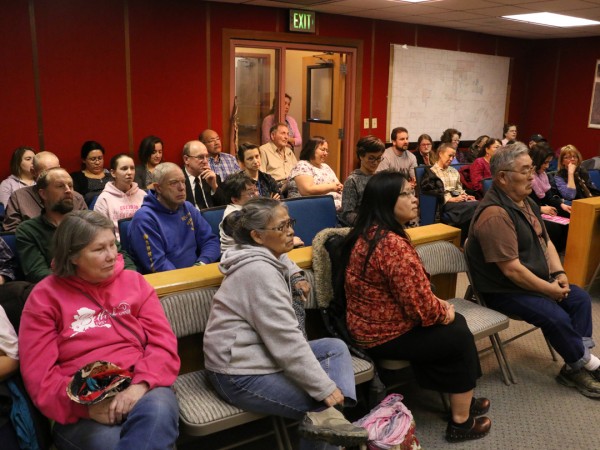 One of two companies seeking to open a liquor store in Bethel is withdrawing its application for the moment. The city hasn't had a liquor store in four decades.
Seth Madole from the Alaska Commercial Company spoke before the Bethel City Council in their regular Tuesday meeting. He cited the community's sensitivity to alcohol and the upcoming advisory vote.
"AC will reapply for a package liquor license in the community of Bethel, when votes in favor of alcohol sales in October," said Madole.
The council protested the AC license application this spring, and that of the Bethel Native Corporation's Bethel Spirits LLC, citing the 2010 advisory vote and the stores' proximity to churches and schools. City code currently prohibits liquor sales within 200 feet of schools and churches.
The city has an advisory vote scheduled for this October. The state's Alcoholic Beverage Control Board will consider the applications this summer.
Ana Hoffman, President and CEO of the Bethel Native Corporation has argued that the proposed store in the former new Swanson's location is fully legal. She asked the city council to reconsider.
"It is time we confront these difficult questions with rational minds. You as council members have a duty to review the application with logic and reason. I don't think Bethel Spirits has been afforded that basic expectation by the majority members of this council because it's uncomfortable," said Hoffman.
The council did not discuss the issue further.