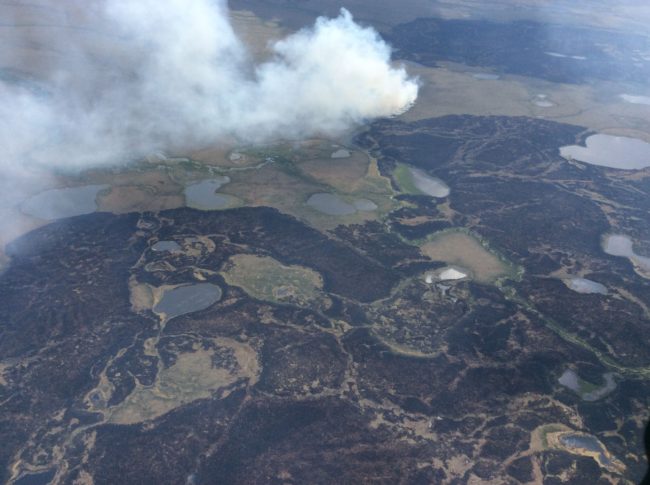 Crews are winding down work on two massive wildfires north of Bethel near Kalskag. The Alaska Division of Forestry says the nearly 15,000 acre Whitefish Lake Fire is 100 percent contained, while the 25,000 acre Bogus Creek blaze is nearing the end of active firefighting.
Officials say wetter weather and cooler temperatures have helped to moderate the fire danger.
They plan to relieve the two remaining crews on the Whitefish blaze Monday.
Two crews will remain on the Bogus Creek fire to patrol and work on the perimeter. They hope to have all crew removed sometime Tuesday.
Both fires were started by lightning on May 31st and burned on land managed by the Yukon Delta National Wildlife Refuge.
No structures or Native allotments burned. Temporary flight restrictions remain in place over both fires.