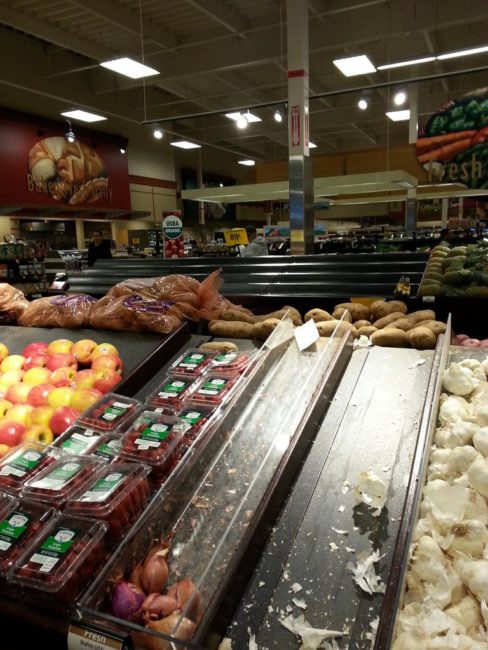 Produce shelves at Juneau's Fred Meyer store are nearly bare today after a bad electrical line on a northbound Alaska Marine Highway System ferry disrupted a shipment.
The Columbia was loading in Bellingham, Wash., Friday when ferry workers discovered the problem, says Department of Transportation spokesman Jeremy Woodrow.
"And therefore we couldn't power those refrigerated vans. And so the produce would go bad in transit to Juneau. The produce carriers elected not to load their vans," he says.
Signs on the fruit and vegetable stands at Fred Meyer say fresh produce will be unavailable until Wednesday.
Woodrow says the line should be fixed soon. About $2 million or 4 percent of the ferry system's annual revenue comes from shipping commercial vans.
A Fred Meyer spokeswoman says the company uses commercial barges for most of its shipments, but uses the public ferry system for one load a week.
Editor's Note: This story has been updated with additional information about commercial shipping through the ferry system, Fred Meyer comment and a reader submitted photo.