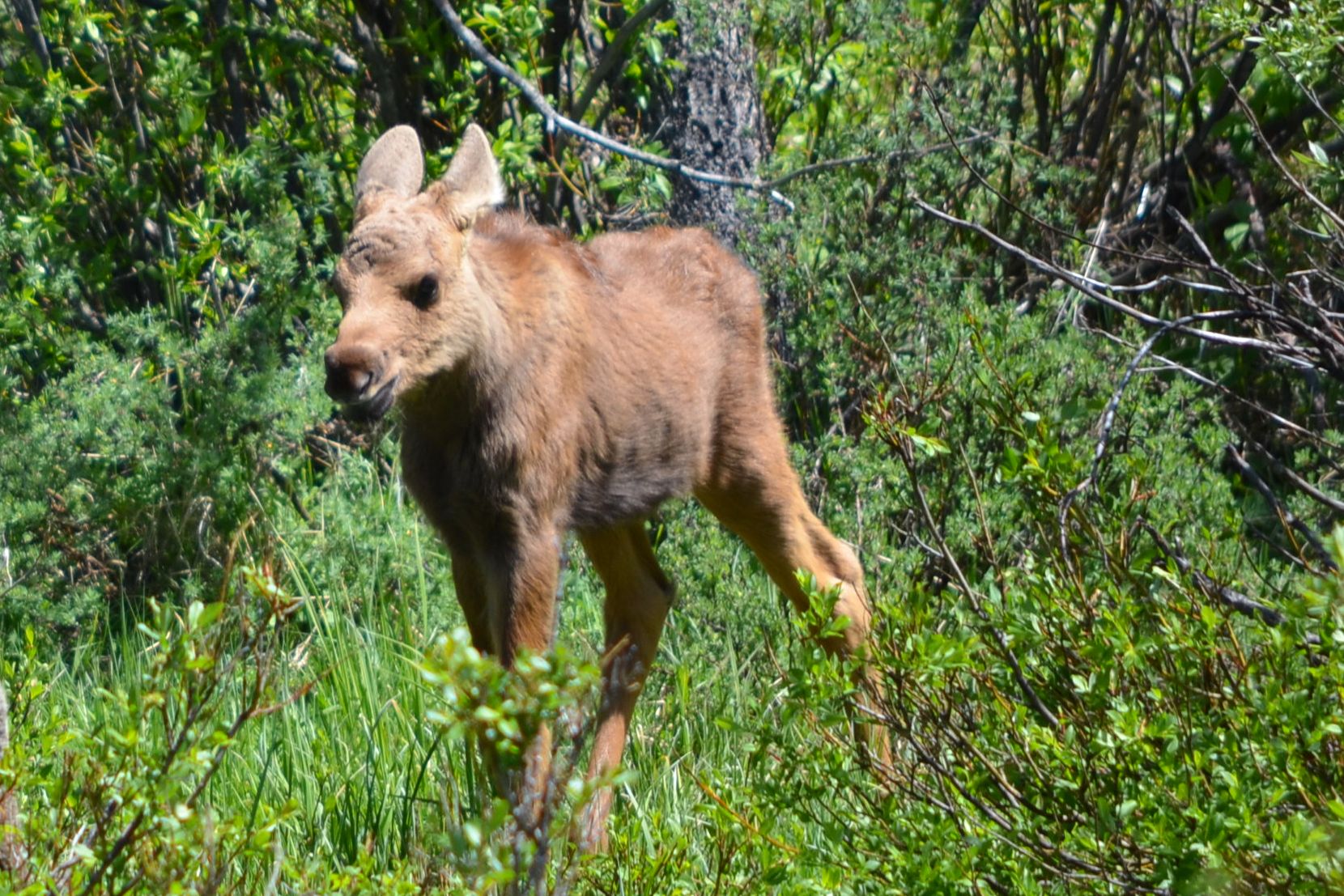 The Alaska Department of Fish and Game is reminding hunters, hikers, and others to keep a wary eye for newborn wildlife.
"It's that time of year when little animals are running and people are starting to spend more time out in the field, and we just want people to understand that we do not want them rescue what they consider orphaned wildlife, because in most cases it isn't orphaned," says Fish and Game wildlife biologist Neil Barten. 
Too often, he says, when people see a lone moose calf or bear cub they think they should rescue the animal. Not only can an angered, defensive mother show up, but these intended 'Good Samaritan' acts can harm the newborn's quality of life.
"Moose will often leave their calves for a little distance and go feed, and you don't want to take a calf away from a mother," Barten says. "As soon as you do that, that calf's life is pretty much going to be left to humans," ending up in a zoo or similar facility. "We don't want that." 
Barten says if you come across a newborn on its own it's best to give it space and leave the area.
Picking up or feeding a lone animal is illegal and may result in a citation. If an animal appears to have been left alone for an extended period of time, call the nearest Alaska Department of Fish and Game office.