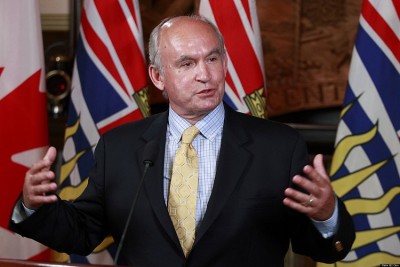 British Columbia Minister of Energy and Mines Bill Bennett says he wants to open more of the province's permit process to Alaska officials.
State government already has a chance to comment on environmental certificates needed for mines to open.
Bennett says he's willing to expand that opportunity.
"We would propose to have Alaska also have access into the second part of a development of a mine, which involves my ministry and the Mines Act here in British Columbia and the permitting for the actual construction of the mine and how water treatment is built," he says.
The mines minister made that announcement after meeting with Alaska's lieutenant governor.
Byron Mallott is in charge of a state working group looking into potential damage to Unuk, Stikine and Taku river fisheries if B.C. mines release toxic materials. Those rivers begin in the Canadian province and flow through Southeast Alaska before entering the Pacific Ocean. Most concerns are focused on the Red Chris, KSM and Tulsequah Chief mine projects.
Mallott says the state wants a larger voice in resource development and other projects along those rivers.
"Certainly, mines have the greatest chance of impacting water quality and the environment. But from Alaska's public policy and sovereignty perspective it's about what the water quality is that reaches our shores," he says.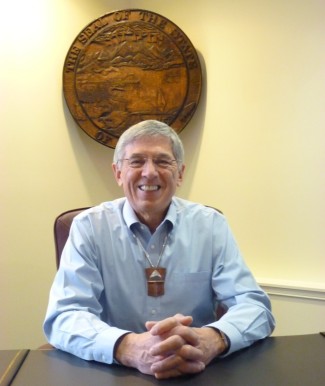 Mallott says he's encouraged with British Columbia's commitment to including Alaska in a wider range of decisions.
Bennett planned to hold meetings in Southeast Alaska this spring to address environmental concerns. He pushed those back until his agency had a chance to hear from Mallott.
He says the discussions addressed what he acknowledged to be "legitimate concerns."
"I think we have the beginnings now, a good foundation if you will, to proceed with a discussion with Alaska on a memorandum of understand that will capture the obligations that B.C. is prepared and is committed to taking on," he says.
"[They would] meet the expectations of the Alaska government in terms of them understanding what is being proposed in B.C. And Alaska also having a hand in the assessment of these projects."
Bennett says his province has a similar arrangement with Montana. It covers the Flathead River, with headwaters in southeastern British Columbia.
"We have a memorandum of understanding that guides the relationship and there's water testing done at the border as it crosses into Montana. We would visualize a similar process with Alaska," he says.
Bennett says concerned Alaskans could comment through the state government.
Mallott's trip to the province includes meetings with mining industry and tribal representatives, including the B.C. Assembly of First Nations.
He'll also meet up with a delegation of Southeast Alaska fishing, tribal and environmental groups to tour the area around August's Mount Polley Mine dam breach.
Critics of Canadian miners and government regulators say not enough is being done to keep such a disaster from happening again.
Jill Weitz, of the Juneau-based Salmon Beyond Borders campaign, is part of the delegation. She met with the Canadian consulate in Seattle before heading to B.C. She said she's optimistic.
"They were interested in hearing what we've done as a campaign in bringing together different sectors of Southeast Alaska. And really wanting to engage with us and understand what we see as a solution," she says.
Like most other mine critics, Salmon Beyond Borders wants transboundary mining to go before a U.S.-Canada panel that addresses cross-border water conflicts.