Update | 5:39 p.m. April 18
A man suspected of robbing Northrim Bank on Friday with a threat of explosives has been arrested.
The Juneau Police Department says 52-year-old Larry Randolph Powell of Bay Minette, Alabama, was trying to fly out of Juneau when he was stopped. Powell fits the description of the bank robbery suspect and was found with an undisclosed amount of cash on him.
Powell was arrested for robbery, theft and terroristic threats.
Original post | 1:15 p.m. April 17
A man claiming to have an explosive device robbed the Northrim Bank near the Nugget Mall this morning, Juneau police say.
The suspect threatened employees before taking off on foot with an undisclosed amount of cash.
"He appears to be either a white or Alaska Native male, wearing blue jeans, a dark coat with a hood, and scruffy gray facial hair," said Lt. David Campbell with the Juneau Police Department.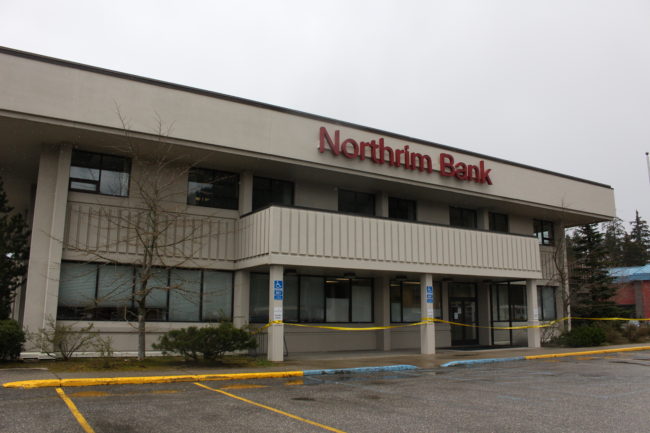 Campbell says 12 to 14 officers are searching for the suspect. Call police dispatch at 907-586-0600 if you have information.
This is a developing story. Check back for updates.