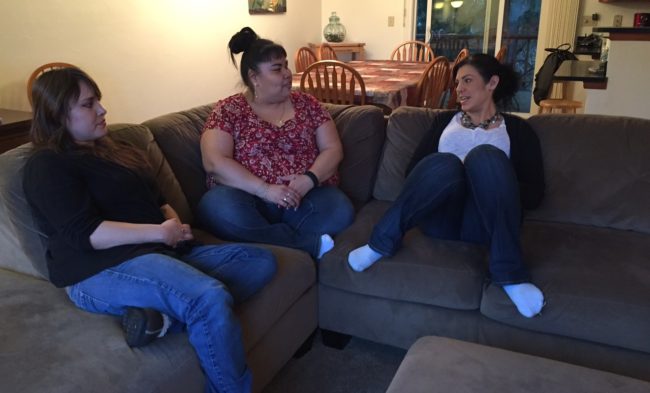 Juneau's first transitional home for women recently paroled or released from prison is welcoming its first residents.
"This is the resident manager's room here and we have a bathroom. Of course we need three bathrooms because we have up to nine women, so women and bathrooms are a must," says Haven House Director Kara Nelson as she walks through the two-floor, six-bedroom house.
"They're pretty standard rooms, but not too small and everything is really nice and we really want it to be homelike because it is their home," Nelson says.
All the women get a twin bed, closet space and half a dresser. On the bottom floor, there's a washer and dryer, and a den with computers, a TV and a big bookshelf. Upstairs, there's a living room, dining room, kitchen "and then we have our amazing back porch where I envision amazing barbeques," Nelson says.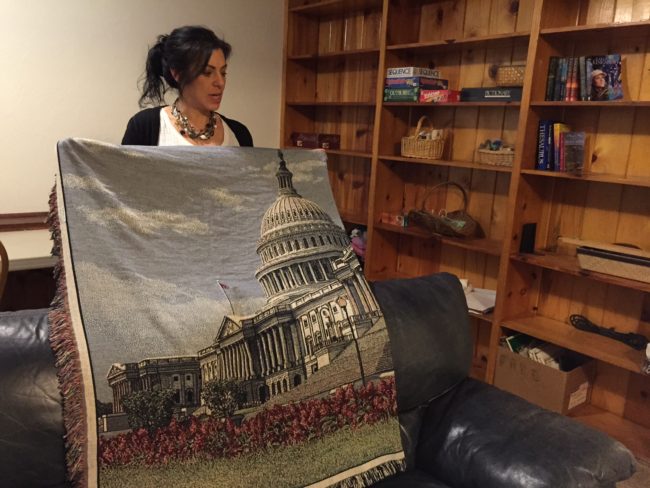 Once a week, the women share a group meal – spaghetti and meatballs on this day – and Nelson says that's when it hit her. After years of working on the project, Haven House has finally become a home.
Tall Timbers Neighborhood Association v. Planning Commission
Haven House is part of a zoning appeal to the Juneau Assembly taking place at 5 p.m. Monday in City Hall. The Tall Timbers Neighborhood Association is challenging the Planning Commission's October issuance of a conditional use permit for Haven House.

"Just having everyone sit there, especially those women. They're very unique and I feel like they were meant to be here. I broke in tears right before dinner," she says.
Haven House provides women who've left prison a place to call home for up to 2 years. It's a structured living situation where they have to come up with an individual action plan and get the support to follow it through.  The women are expected to find a job, pay $550 in rent and help with household chores.
"It's a place that you get to be vulnerable for the first time and, of course, when you're vulnerable, it's part of your freedom. It's a place where you get to dream again and there are people that are going to do whatever it takes to make sure what you need is going to happen. And so, all they have to do is want it and follow the rules," Nelson says.
The residents have to meet with Nelson once week to go over their plan and they must attend some sort of women's support, recovery or Bible group.
Haven House will be able to accept up to nine women. Right now, three women live there – a live-in manager and two residents.
Twenty-six year old Samantha Garton is one of them. She just moved in after spending a month at Lemon Creek Correctional Center for using meth.
"Being here is probably the biggest blessing that's ever happened to me. I love being here," Garton says.
She's working at Silverbow Bakery. She wants to take online business courses and has hopes of being the catering manager. Her primary goal, though, is getting her 8-year-old son back in her life.
"That was my biggest struggle in life was giving my rights up because of my addiction, and I need to get better before I can have him," Garton says. "It's not going to happen overnight, so I'm taking it one day at a time."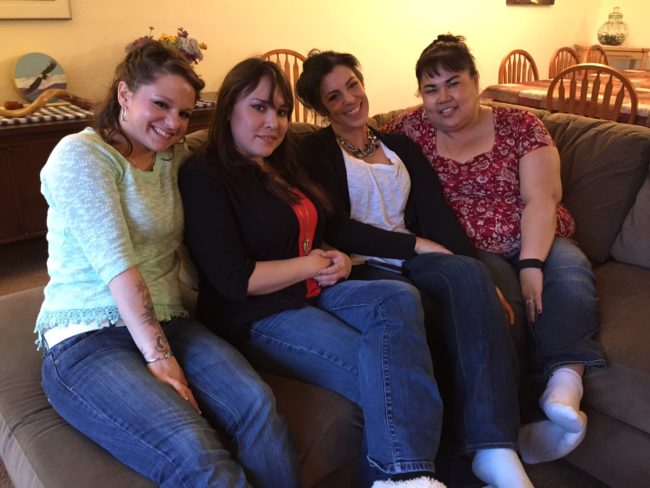 Delia Williams, 34, is working toward a similar goal. Her 12-year-old daughter lives in Haines with Williams' mother. Williams was the first former inmate to move into Haven House on March 17. She works at the Juneau Empire and goes to support groups and recovery meetings.
For Williams, living at Haven House means accepting support from others.
"For me, it was really hard to ask for help or to accept anything from anybody just because, I don't know, it made me feel bad. But just opening my eyes and feeling that support and lifting me up is really amazing," Williams says.
Jennifer Brown says that's the beauty of Haven House. Brown is the administrative assistant and also a former inmate.
"You know that you're not alone in addiction and you know that there are people going to be supporting you and showing you how to be sober and how to work and how to live and how to get things back, just to give you the foundation that you need," she says.
Brown says she's happy to work for people who want help and are ready for it.