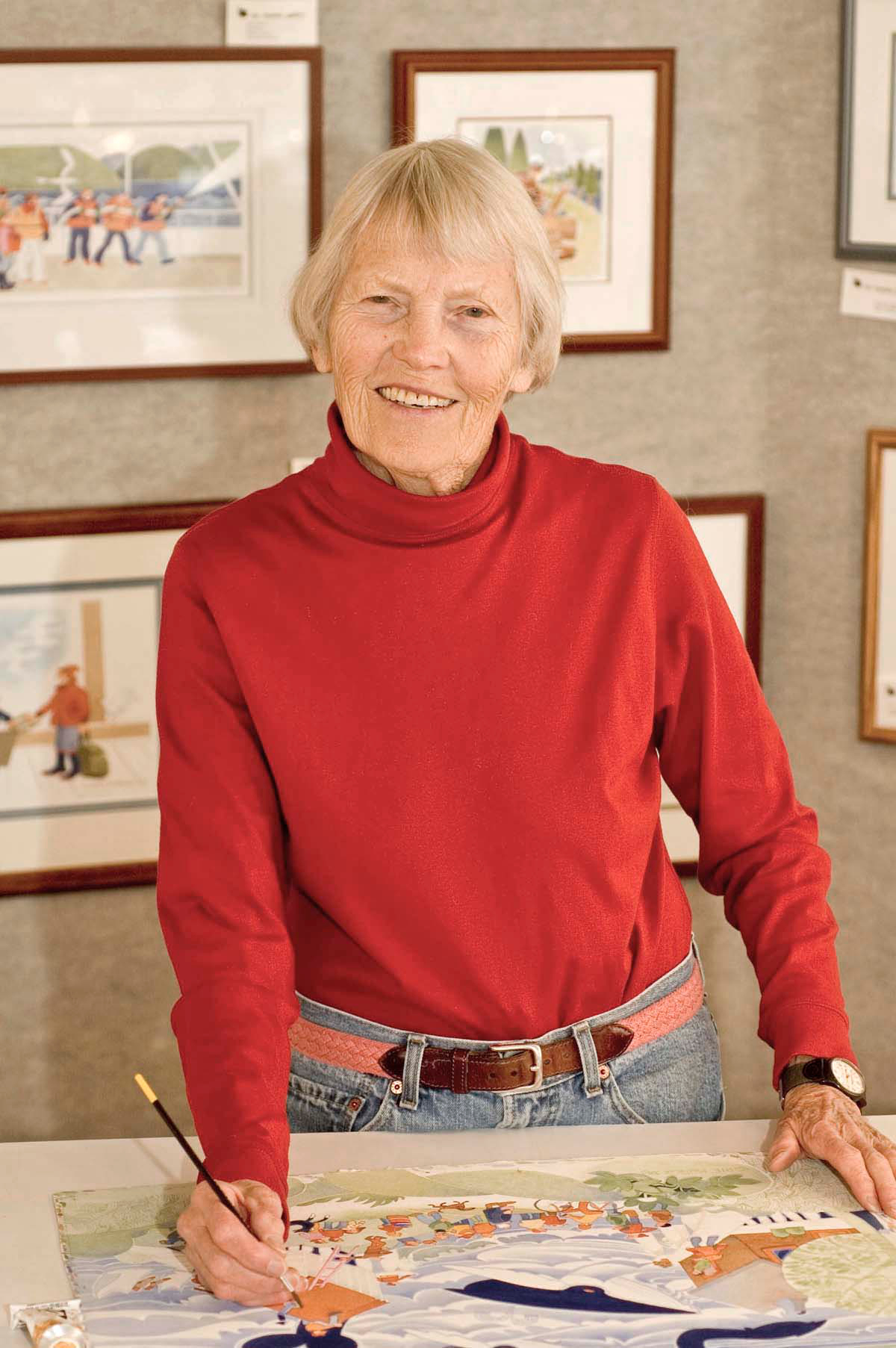 Alaska artist Rie Muñoz has died. She was 93.
A statement from her family says Muñoz was "active and independent until her last hours."
She was known for her colorful watercolor paintings of Alaska scenes, such as fishermen at work, children at play and life in remote villages. Her paintings, prints and reproductions are in galleries throughout North America.
Born in Van Nuys, Calif., in 1921, Muñoz first came to Alaska in 1951, traveling by steamship up the Inside Passage. She fell in love with Juneau and decided to make it her home. She held several jobs, including journalist, teacher and museum curator, before devoting herself full-time to art in 1972.
She traveled extensively in Alaska, visiting every community on the road system and several off of it.
Her experience as a teacher on King Island inspired the children's book "King Island Christmas" by her long-time friend Jean Rogers. Muñoz illustrated the book. Rogers passed away in 2013.
Rie Muñoz is survived by her son Juan, daughter-in-law Cathy, grandchildren Mercedes and Matthew, and her brother Piet Mounier, as well as a niece and two nephews.
A celebration of life will be held from 3 p.m. to 5 p.m. April 23 at Centennial Hall.