Update | 3:00 p.m.
Capital City Fire/Rescue and Juneau police continue to investigate the incident.
Fire Marshal Dan Jager says investigators have determined the fire started in a shop area used to repair boats, but the cause remains unknown.
"We're not able to rule out that it was intentional. I mean, that's still a possibility," Jager says. "Also, another potential is that it's careless or a complete accident."
Jager says a halogen lamp and a camping stove have been identified as possible heat sources. Because the fire was in a boat shop there were several accelerants, including fuel, paints and paint thinners.
The fire marshal says he doesn't know much about the man at the scene who was taken to the hospital with a broken leg.
"As far as I know, there was a male that was there that did have a broken leg as a result of trying to get out of there," Jager says. "I don't really know a lot of details about it, or what kind of condition he's in right now."
Jager says investigators welcome any tips about the fire. He says photos from before firefighters arrived on scene would be especially helpful.
Update | 1:30 p.m.
Lt. David Campbell with the Juneau Police Department says one person was arrested at the scene of the fire for disorderly conduct. Franklin Harvey James Jr., 51, was lodged at Lemon Creek Correctional Center on $500 bail. Campbell says the cause of the fire is still under investigation, and James' arrest could be purely coincidental. According to an arrest report, James was seen urinating in a bush, and got upset when contacted by officers. Campbell says he challenged officers to a fight and later kicked a window of a patrol car.
Original Post:
An unidentified man with unspecified injuries was taken to the hospital after a fire Tuesday night at the downtown boat storage yard located between the University of Alaska Southeast Technical Education Center and Aurora Harbor.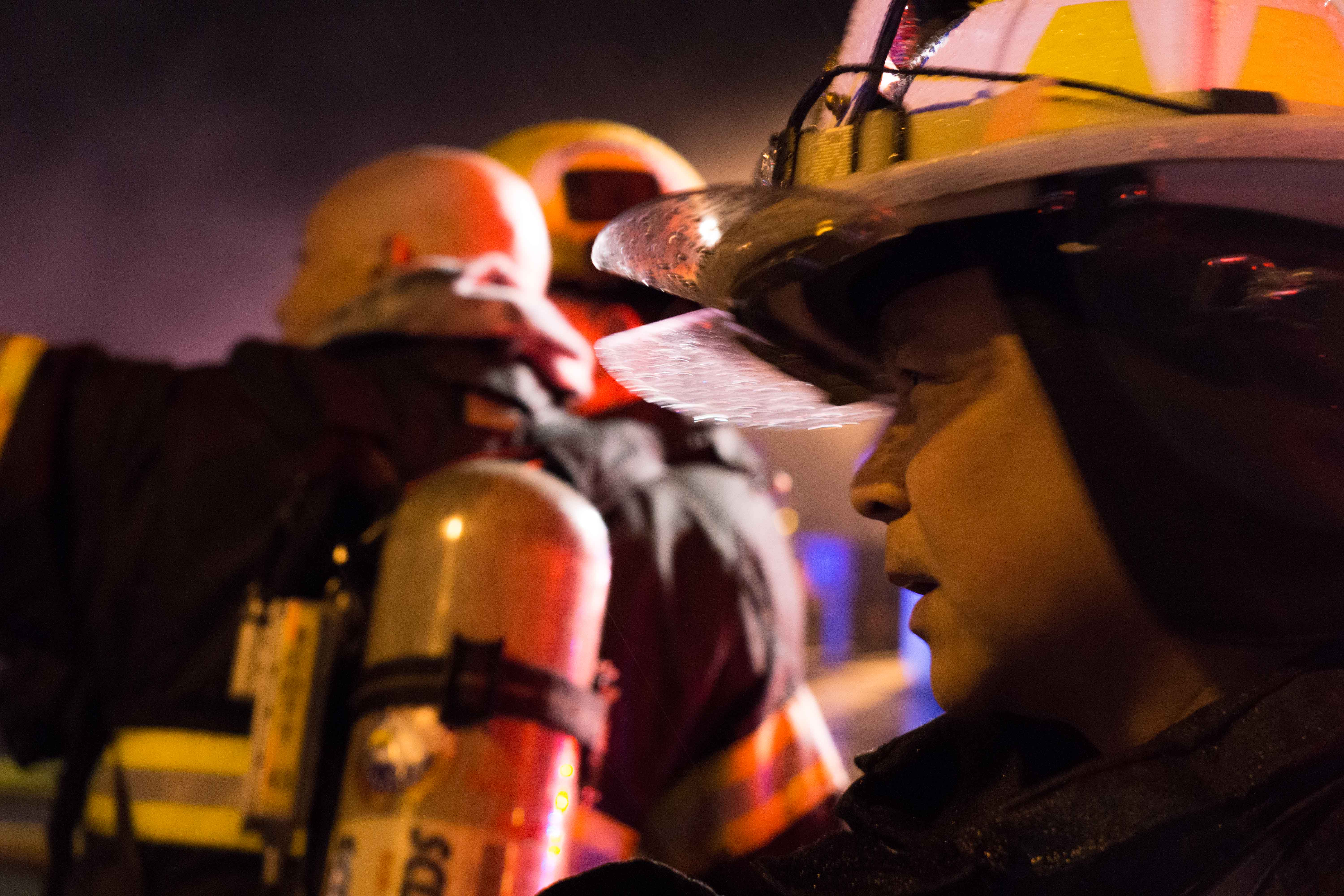 Reports of flames began before 10 p.m. By about 10:30 p.m., smoke was still billowing from the boat storage yard, but the fire had been knocked down.
Assistant Chief Ed Quinto was overseeing the Capital City Fire/Rescue response on scene.
"We had multiple boats on fire, multiple Conex, and (a) structure on fire. … There's multiple compressed gases on scene, that we gotta make sure they don't explode. And there's a lot of paints and solvents on site, also, from people working on their boats. So there's a lot of chemicals."
Quinto said it would be the fire marshal's job to determine what started the fire.
A Juneau police dispatcher reported one related injury. Quinto said later that it was not a firefighter who was injured.
References in the story to dry dock have been corrected to boat yard.