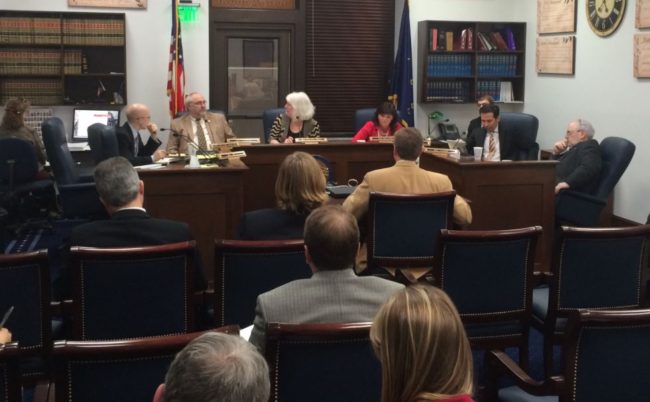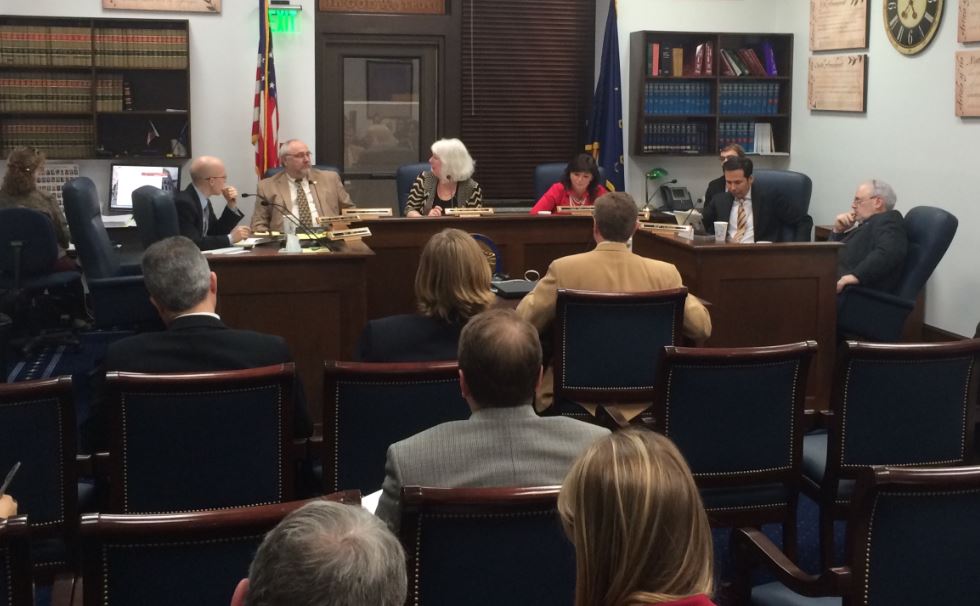 The House Fisheries Committee on Thursday advanced a bill that would eliminate the Commercial Fisheries Entry Commission and transfer its duties to the Department of Fish and Game and the Office of Administrative Hearings.
House Bill 112 would get rid of the CFEC's three commissioners, put in an executive director and move the remaining 25 full-time employees to Fish and Game. This would mean an immediate savings to the state of $424,000, according to a Fish and Game estimate.
During public testimony, several commercial fishing associations urged the committee not to move forward with the bill.
Paul Shadura II from the Kenai Peninsula testified on behalf of the South K Beach Independent Fishermen.
"We adamantly oppose reconfiguring the Commercial Fisheries Entry Commission into the schizophrenic Department of Fish and Game. The commercial fishing community feels very strongly in our area that to have an independent body within the state agencies is a blessing," Shadura said.
Julianne Curry is executive director of United Fishermen of Alaska, a commercial fishing trade association representing about 35 groups statewide.
"We have the results of a legislative audit that will be coming out in June and we recommend that this committee holds onto the bill until that audit is complete," Curry said.
Anchorage Rep. Charisse Millett highlighted the backlog of 28 cases more than 15 years old and says CFEC heads have been working at a slow pace.
"This is a serious conversation that we're having with a group of employees that have been tasked with doing something and some commissioners, at best, that have been dragging their heels," Millett said.
Millett credited licensing staff for doing the majority of the work at CFEC. Fish and Game Deputy Commissioner Kevin Brooks said those same employees would be doing the same work under Fish and Game. He said Fish and Game doesn't have a formal position on the bill, but assured the committee his department would make the transition work.
Ben Brown is a Commercial Fisheries Entry Commissioner. He pointed out potential conflicts with transferring CFEC duties to Fish and Game. For example, if the director, deputy commissioners and commissioner are allowed to have an ownership in a commercial limited entry permit or commercial fishing business interest.
"We certainly are aware that there is a lot scrutiny being applied to us and a lot of justifiable questioning about the nature of our workload and the best way to go forward as an agency," Brown said. "I would respectfully submit that none of that militates in favor of the nuclear option of destroying the agency in one fell swoop."
Rep. Millett said she took offense to Brown's comments.
"Destroying an agency is not my mission. My mission is efficiency and budgetary crisis does add for efficiencies and opportunity, and I see this as an opportunity," Millett said.
She added that the Department of Law could review any potential conflicts and make recommendations to avoid them.
The bill to eliminate CFEC still needs to clear several legislative hurdles before it becomes law.