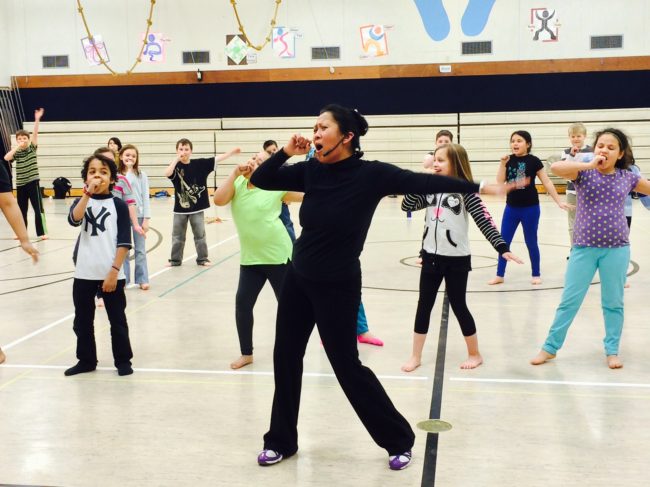 Performer Ricci Adan moved to Juneau in 2011. Her mother had passed away that year and she felt the need to get away from New York City, where her husband had been stabbed and killed 30 years ago.
Juneau ended up being exactly what Adan needed. And Juneau's artistic world needed Adan.
It's 10 a.m. at Riverbend Elementary School and Ricci Adan is leading her third dance class of the day. She teaches up to six a day, but she doesn't get tired.
"How can you get tired with kids smiling at you and saying, 'Hi, Ms. Ricci. I'm enjoying what I'm doing. I did my homework,'" Adan says.
This is the third school that Adan has taught in since November as part of a residency program run by the Juneau Arts and Humanities Council.
Adan is familiar with teaching in schools. She's previously worked closely with the musical program JAMM and helped choreograph high school productions, like "Kiss Me Kate" and "Pippin."
Aaron Abella, 20, was in both musicals as a student and loved working with Adan.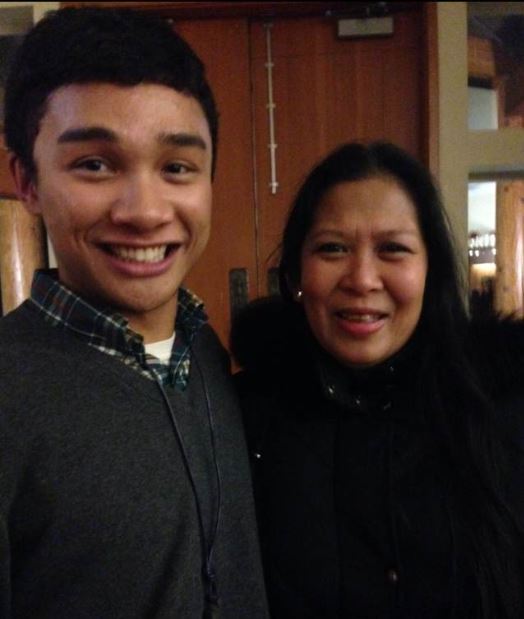 "She's so sweet and so nice and so kooky, but then when it comes to class, she's still goofy and funny, but she's like business about it," Abella says.
After going to the Fringe Festival in Edinburgh, Scotland, with Juneau-Douglas High School in 2013, Abella decided to pursue musical theater as a career. He sought help from Adan.
"She was just like, 'Well, OK, let's get down to business,'" he says.
Besides dancing, singing and acting, Abella says Adan taught him the important lesson of not taking anything too seriously.
"Ricci can find humor in almost anything and that's a really admirable thing because things can happen in life where, you know, you're just not feeling so great and you have to keep your chin up and focus and keep moving, because if you stop moving, you die. She says that a lot," Abella says.
Two months ago, Abella auditioned to get into musical theater programs at seven colleges. He'll find out later this month if he made the cut. Abella says he'd never be where he is today without Adan.
"She's inspired me so much. She sees the potential in people and she's really good at detecting the people that have a hunger for it. She really made me believe in myself," Abella says.
Artistic Director Art Rotch has worked with Adan at Perseverance Theatre. He says "Chicago" was one of her best works as a choreographer.
At first, there was doubt the dance heavy show could be done in the small theater. Adan said she could make the dancing work, and she delivered.
"It just blew me away. It exceeded all expectations how good it was. That team just worked really well together," Rotch says. "They were magic."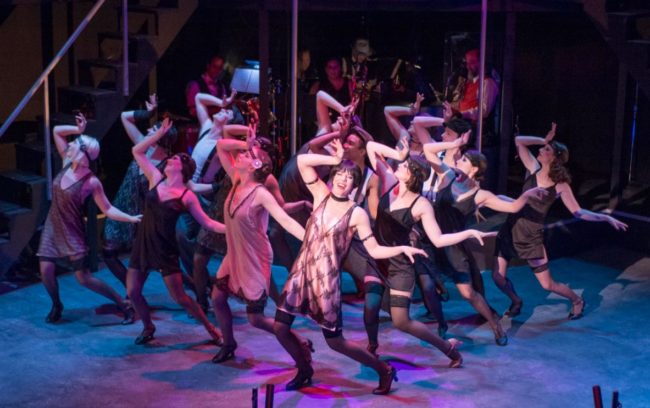 Rotch says he doesn't know anyone else in Alaska who could've choreographed "Chicago" as well. Adan had danced with the daughter of famed Broadway master Bob Fosse, who choreographed and co-wrote the original "Chicago." Several giants of dance and musical theater have taught Adan.
Rotch says Adan, who's worked with several local theater and dance groups, has been important to Juneau.
"In terms of being a master of what she does and someone who can bring what she knows and teach it and share it and connect our dancers to the world outside, she's really, really special. She's one of the best we have," Rotch says.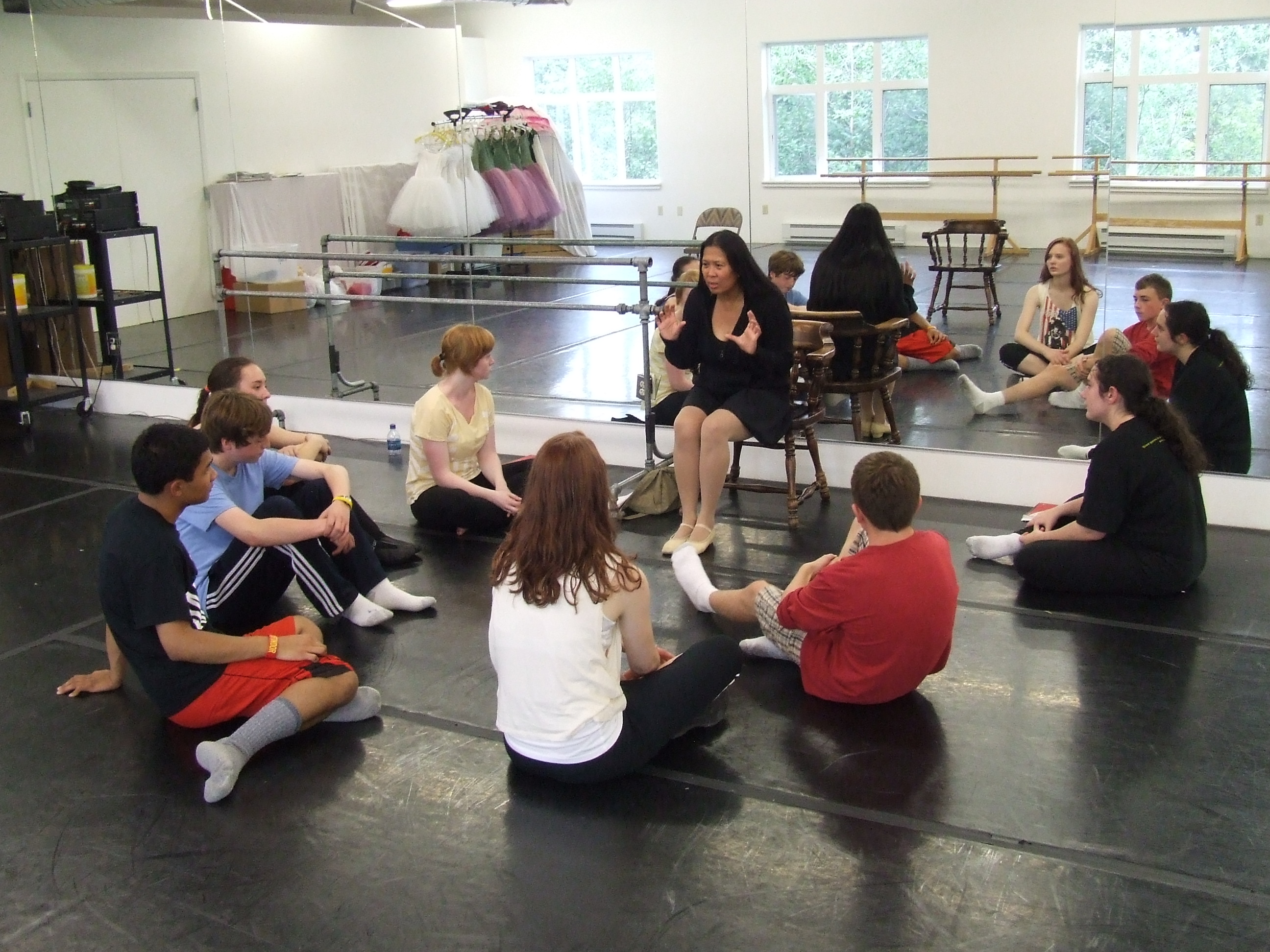 Adan's work in Juneau over the past four years has given her a strength she didn't know she could have. It's allowing her to move on and revisit her painful past through art.
"It's going to be a roller coaster, but it's going to be exciting because now I'm ready for it. Four years ago, I was not ready for that," Adan says.
She's choreographing and writing a play based on her life. Broadway and film director Charles Randolph-Wright is a co-writer and an old friend. Adan is also writing an autobiography that is planned to become a screenplay and film.
She's going to New York in May to work from a space that's right next to where her husband was stabbed and killed in 1981.
"It's whole different kind of writing than writing here in Juneau and trying to remember those moments. So I have to go back and forth in the past and I have to go through, again, the trial, the Supreme Court, the civil court," Adan says.
As she prepares to leave Juneau, her students are saying thank you. Just the other night, she had dinner with one.
"He says, 'Ricci, you've helped us so much.' I said, 'You know, it takes two to tango. If you think I've helped you, you have no idea how much you've helped me.' And the whole community of Juneau has totally helped me," Adan says.
Adan may be heading home to New York, to familiar stomping grounds, but she's going back a different person.
Ricci Adan's choreography and work will be highlighted this weekend during "Moving On," a farewell performance at the Juneau Arts and Culture Center. The show will feature work of Broadway masters.