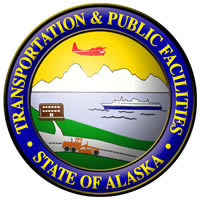 A Department of Transportation insider is the interim manager of the agency's division overseeing Southeast Alaska.
Commissioner Marc Luiken on Tuesday announced Anchorage-based Rob Campbell will fill in as director of DOT's Southcoast Region. That includes Southeast, plus coastal Southcentral and Southwest Alaska.
Campbell already directs the department's Central Region, which includes Anchorage and the Matanuska-Susitna Borough.
Luiken says expanding the job will help integrate agency offices.
"What we're trying to do is create a more unified department, a department that functions as a single entity instead of separate silos that have certainly evolved over time," he says.
The position has been open since Gov. Bill Walker removed Al Clough during a conflict over the Juneau Access road.
Luiken says a separate Southcoast Region director will be named at a later date. The Alaska Marine Highway System is under separate management.
Campbell filled in as director of the Department of Transportation's Northern Region before taking the Central Region post.
Luiken says that experience will help break down barriers.
"By having Rob do a similar assignment down here in the Southcoast region, I see a huge benefit in the same way that we saw with the northern region and the central region, to bring our organization together as a single organization," he says.
Southeast used to be a separate region. A department-wide reorganization merged it with the other coastal areas last year.
Luiken announced the appointment at the Southeast Conference Mid-Session Summit in Juneau.