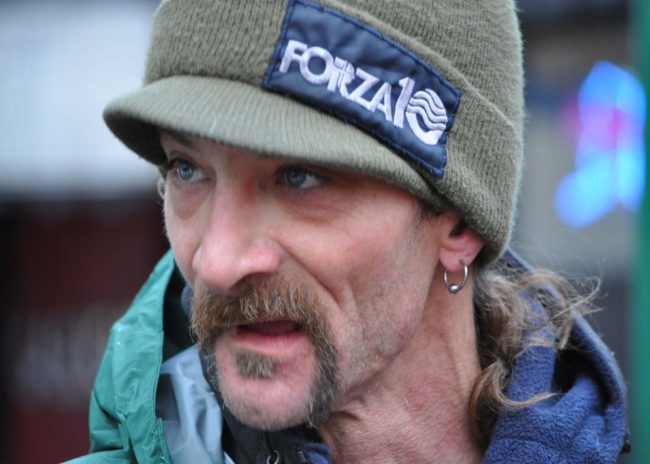 The Mackey family has long been known as a mushing dynasty within the Iditarod community. Patriarch Dick Mackey won the race in 1978.  Years later, Lance Mackey claimed four championships in a row. Little brother Jason just might take on the most meaningful race of his life.
When Jason Mackey arrived in Tanana, he was not feeling good about his dog team.
"I mean you can start seeing things unravel in front of you.  We're 200 miles into the race, we're going into the unknown part of this race and everybody's still way under rested." 00:13
Mackey says he may have pushed his dogs a little too hard, so he decided to stop for his mandatory eight-hour rest. But he didn't expect to see his older brother's dog team still parked at the checkpoint.
"It's really hard for me to see Lance in the situation that he is. There was that one time I thought I was going to have to bury him.  I'm glad that never happened."
Lance Mackey is a cancer survivor, but the disease and radiation treatment took a toll on the champion musher's physical health.  He says he accidentally let his fingers get too cold along the trail out of Nenana.
"I can't feel my fingers at the moment literally.  I feel like my fingernails are being pushed off."
Mackey holds up two swollen hands.  The skin is red, purple and puffy. His fingernails bulge.  They are black around the edges.
"This is it for me."
Mackey chocked back tears.  He says this will be his last season of long distance sled dog racing.
But he is still determined to drive his team under the burled arch in Nome one last time. So, he decided to take his mandatory 24-hour layover in Tanana to rest his body and let his hands heal. After reevaluating his own dog team, Jason Mackey opted to do the same.
"I told lance, I'm 24-ing with you.  If I can help you in anyway, booting dogs, whatever the case may be, I'm going to use your knowledge to get us back to the front…I'm going to tell him I don't want him to mess up his race."
But little brother Jason is unlikely to change his mind.
"We used to be inseparable at one time and of course everybody changes over time.  These last couple of years we've gotten back close again and I think it would be real good for our relationship."
The Mackey brothers have battled drug and alcohol addiction together.  They've seen each other get married, watched as some of those relationships have crumbled and they've both travelled the Iditarod trail multiple times, but never side by side.
Jason Mackey says there's still plenty he has to learn from his older brother.
"There's not a tougher headed guy out here. I might be a little biased.  Maybe, maybe not, but the guy is insanely tough. But it's time to pass the torch, let go of the reigns whatever the saying might be but you know lance and I have talked about it in the past year. I will win the race."
Lance Mackey agrees.
He's the only boy in the family that hasn't won this thing. Yeah, it's time.  I'm going to do everything in my power to make sure my brother wins this thing."
Both brothers know a winning this year could be a stretch.  But according to Jason, the two have discussed long-term plans for training dogs together in the future to secure a potential sixth Iditarod championship ion the Mackey family.