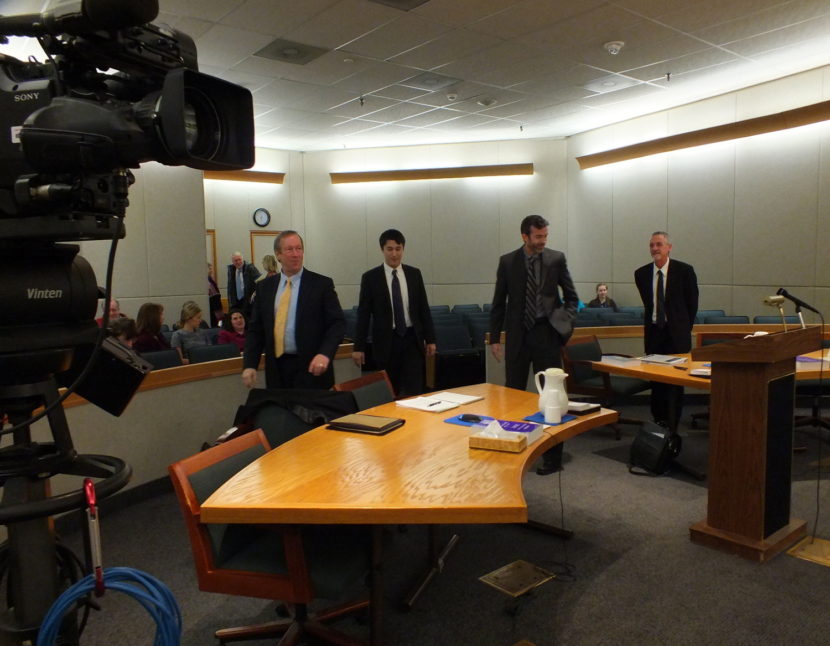 The retirement plans of as many as 85,000 former public employees could be affected by a case that is now before the Alaska Supreme Court, according to the plaintiff's lawyers.
The court heard arguments in Juneau on Tuesday about former employee Peter Metcalfe who would be barred from rejoining his old state retirement and benefits plan if rehired as a state employee.
"The only person in this case is Mr. Metcalfe. So, isn't it just about Mr. Metcalfe?" asked Justice Daniel Winfree.
"It is and it isn't. I know that's not a direct answer and I apologize," said Juneau attorney Jon Choate.
Choate says the 85,000 employee figure came from public employee unions.
"We believe that this (is) something of an issue of first impression for this court," Choate said. "We have a claim that the state breached a contract through legislative action. That contractual right being created and protected by Article XII, Section 7 of the Alaska Constitution. So, there's no precedent directly on point as to when the statute of limitations begins to run in this situation."
Administration officials and state employee unions, especially those who sit across from each other at the negotiating table, are very familiar with that section of the Constitution. It specifies that an employee's retirement benefits shall not be diminished. It also specifies that membership in a retirement system is a contractual relationship with the state or local governments.
Peter Metcalfe of Juneau said he started working for the state in building maintenance in 1972, and cashed out his Public Employee's Retirement Systems Tier I retirement contributions in 1981.
In 2005, the Alaska Legislature passed Senate Bill 141 which closed Tier I, II, and III defined benefit plans to new members, and created a new Tier IV defined contribution plan.
Metcalfe was notified in November 2012 that he already lost the ability to pay back his refund and return to work as a Tier I employee.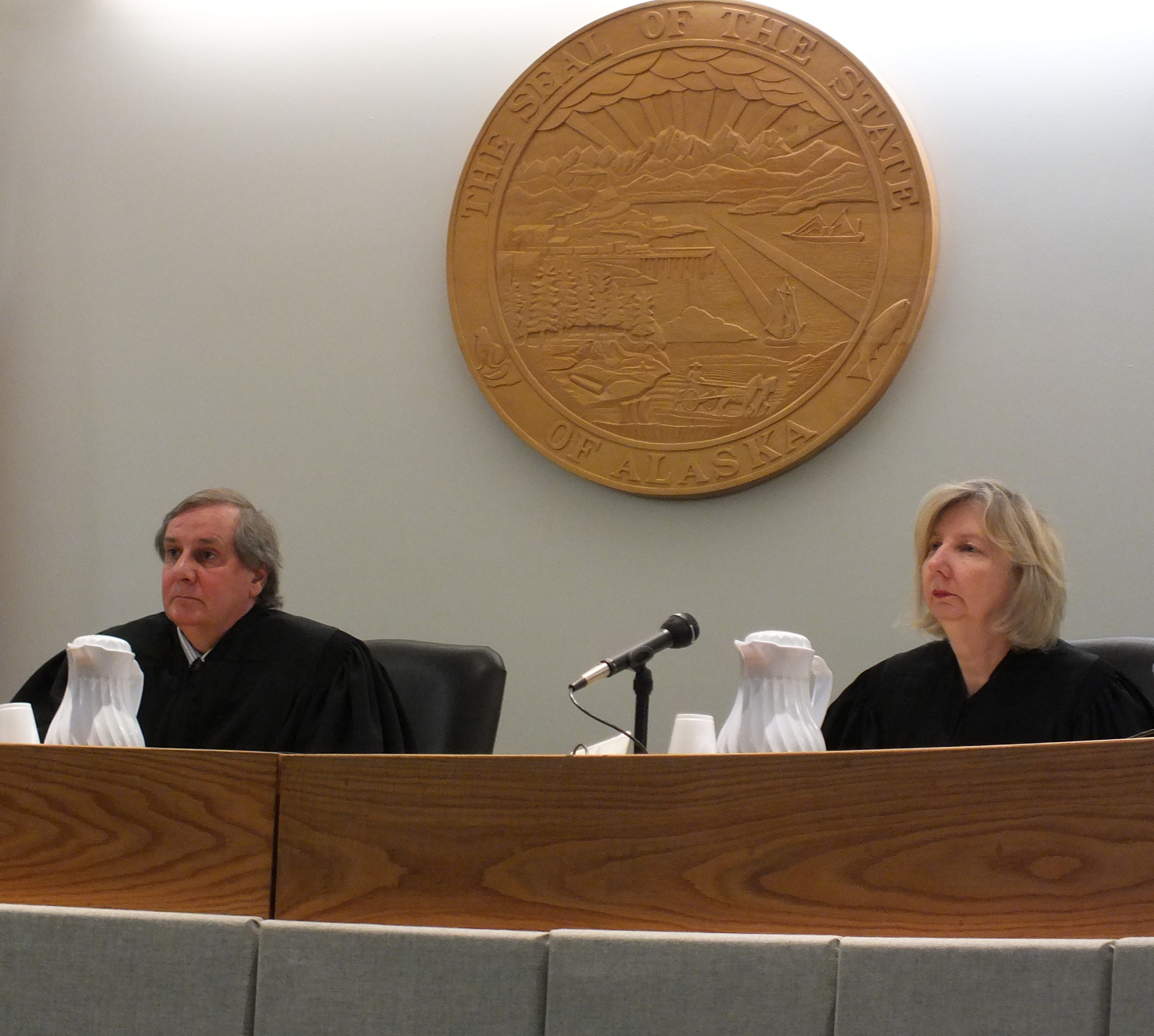 During oral arguments before justices, Assistant Attorney General Kevin Wakley said statutes that allowed members of Tiers I through III to pay back cash refunds and get reinstated for credited service were repealed in June 2010, five years after the defined contribution law passed. Wakley said there is a distinction between a retirement system's inactive members and former members like Metcalfe.
"So, all of the rush of Tier I people to get back into the system before July 1, 2010, that was only for people who had taken their contribution out?" asked Chief Justice Dana Fabe. "The people who left their contribution in when they terminated and, therefore, were inactive members, they can come back to Tier I next week? Is that right?"
"I believe that's correct, your honor," Wakley answered.
Wakley also said Metcalfe and the state have long since severed their contractual relationship.
"At the point where a former employee has withdrawn his contributions, the state and that former member have gone their separate ways," Wakley said. "That contract, as far as the obligations of each side, have been fulfilled."
Justices asked attorneys about their interpretation of the statute of limitations and the appropriate time for filing a breach of contract claim.
Wakley said Metcalfe should have filed suit before 2008 or within three years of the passage of SB 141, whether he had been rehired by the state or not.
"If we don't bind it by the actual repudiation when the statute was passed, then the state is open to lawsuits for the life of all people employed with the state prior to 2005," Wakley said.
In April 2014, Ketchikan Superior Court Judge Trevor Stephens determined that Metcalfe lost the ability to sue for breach of contract because he waited until 2013.
Choate said it would be futile for Metcalfe to return to state service now, repay his cash-out, and then have his Tier I reinstatement denied — as expected — before initiating a suit. He said a breach of contract claim doesn't necessarily have to happen after a particular party fails to perform as expected.
"There's another way the breach can occur, which is an anticipatory breach or repudiation," Choate said. "(It's) basically a statement by the obligor (or) the party that has the obligation that it will not perform as promised or an act by that party that makes it impossible to perform."
Choate said the breach of the state's contractual obligations actually started at the end of June 2010 when the statutes were repealed. Metcalfe's suit was filed within three years of that date.
Fabe and Justices Daniel Winfree and Peter Maasen heard arguments in the case on Tuesday. Justices Joel Bolger and Craig Stowers did not participate in the hearing.
The Alaska Supreme Court typically issues an opinion six to nine months after oral arguments are held.
(Editor's note: Corrected location of Jon Choate's Alaska office)