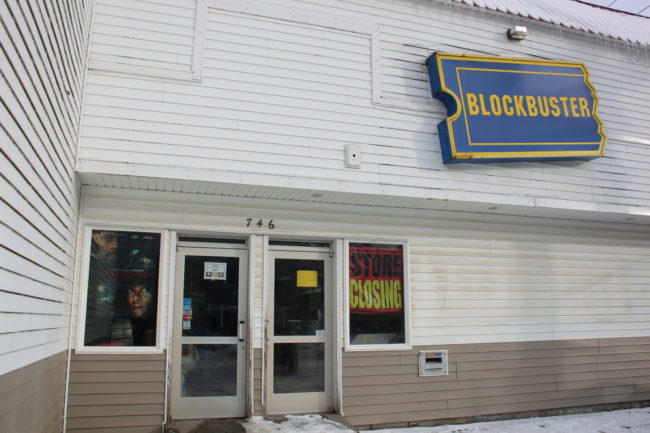 Blockbuster is closing after 20 years in Juneau. The downtown movie rental store shut its doors Monday and the Mendenhall Valley branch will close in April.
Alan Payne is the president of Texas-based Border Entertainment, which owns 11 Blockbuster stores in Alaska. He says sales in the capital city had been slowly dropping for the past 5 years.
"We just can't make it work anymore. I don't think it's any secret that the business has been in decline for a long time because of online options primarily," Payne says.
This doesn't signal closures anywhere else in the state though. Payne says the ten other Blockbuster stores in Anchorage, Fairbanks, Wasilla, Kenai and Soldotna are still doing fine.
"We will run it as long as we can profitably run it. There's no endgame in mind," he says.
Border Entertainment owns half of the roughly 40 franchise Blockbuster stores remaining the country. In its heyday, the Blockbuster chain had more than 900 stores.
Payne says the first Blockbuster to close in Alaska was in Ketchikan 5 years ago. Two more closed in Anchorage leaving three in the city. Kodiak's shut down a couple years ago.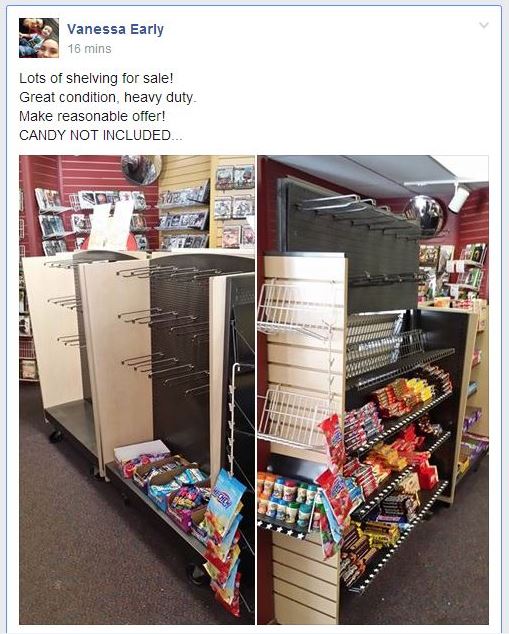 Two full-time and 14 part-time employees worked in Juneau's Blockbusters. Inventory from the downtown store is moving to the Valley branch. Starting on Friday, manager Vanessa Early says rentals stop and the blow out sale starts.
"We are just selling everything, everything that you can think of besides the walls and the floors," Early says.
When the Valley Blockbuster closes in April, the space will be remodeled for Bullwinkle's Pizza to move in late fall. It's relocating from the Mendenhall Mall across the street.
Bullwinkle's owners Mitch Falk and Lynette Anderson bought the building that houses Blockbuster 2 years ago with the intention of eventually moving the restaurant there.
"We need more space. We need a remodel. We haven't had a remodel since 1983," Falk says.
That means Bullwinkle's may be neighbors with take-and-bake pizza store Papa Murphy's. Falk says that store's lease is up in two years and it's already looking for a new space. Gerry's Barbering & Styling Shop, also in the building, will stay put.