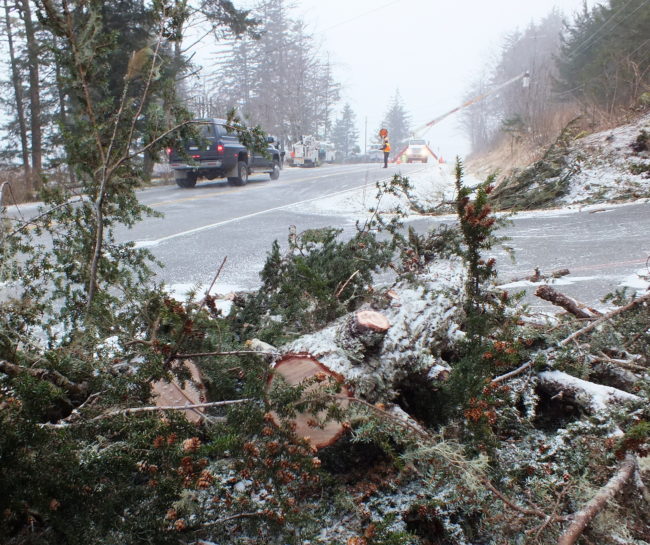 Wind gusts of between 65 and 90 mph may have caused at least four different power outages in Juneau since Thursday.
The first occurred along Thane Road when a big tree fell, knocking over two spans of line. Thane customers were without power between 12:12 p.m. and 2:49 p.m. on Thursday.
The second outage occurred during a fault in one of the transmission lines from the Snettisham hydroelectric facility. West Juneau, Douglas, and Capitol Avenue customers lost for about a half hour starting just before 6 p.m. Thursday.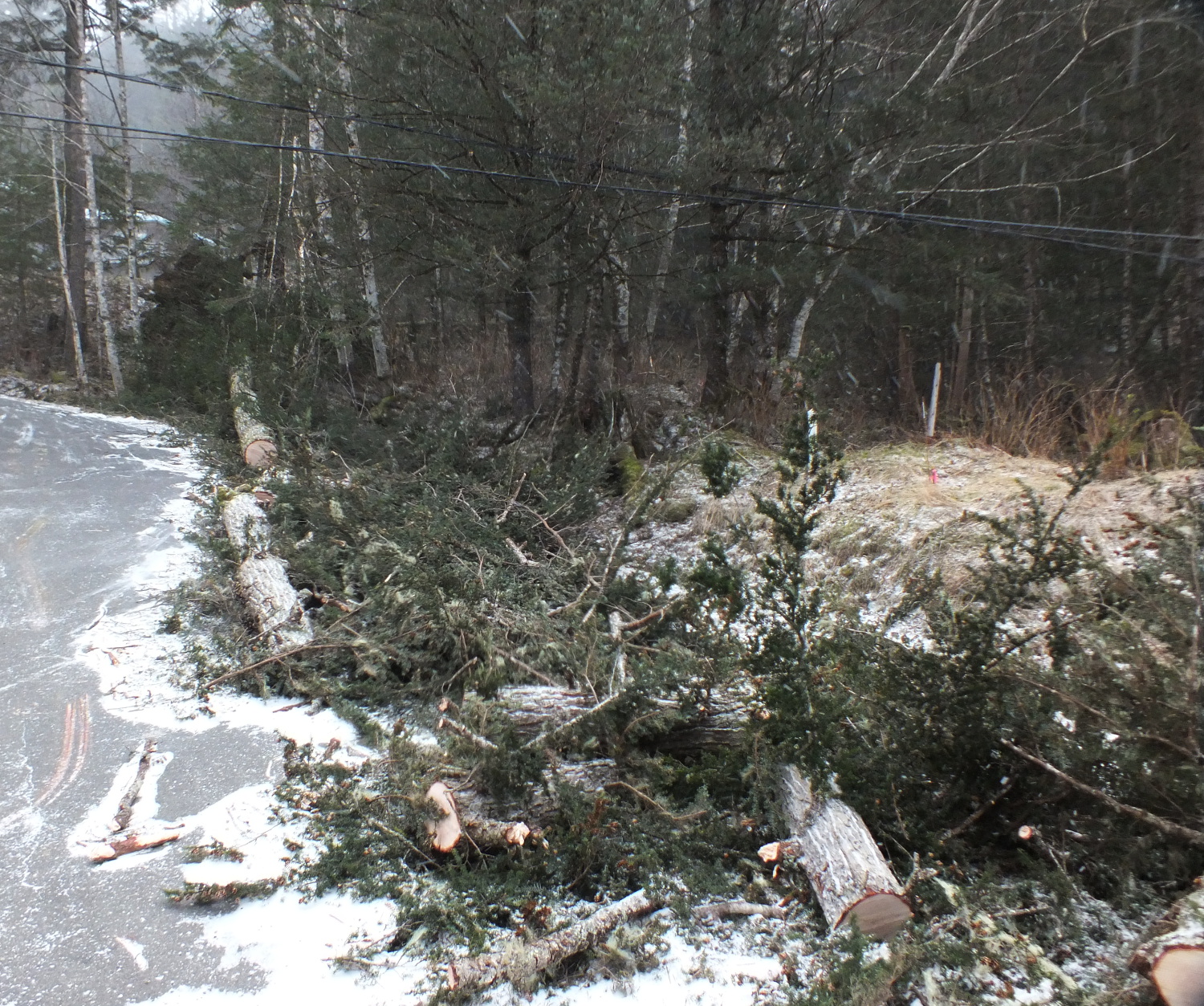 Alaska Electric Light and Power's Deb Driscoll says they rerouted power so that the other transmission line carried the full load.
"Customers were restored while we then patrolled Line 2," Driscoll says. "We never actually found anything in Line 2. So, most likely it was a large branch that came down and then fell through, and wasn't actually still in contact with the line."
Another outage occurred from 7:20 p.m until 8:55 p.m. Thursday when a tree fell in the Amalga Harbor area.
The most recent outage occurred just before 3 o'clock this morning when a power pole broke in Douglas. Most customers had their electricity restored by 5:35 a.m.
Driscoll says they always have at least one crew on standby 24 hours a day, but — as is the case during any extreme weather event — as many as three crews were working Thursday night.
"On top of that, duty engineers," Driscoll says. "I know that when the 5:45 Line 2 happened, (on) the company radio there were at least three if not four duty engineers responding. So, it was definitely all hands on deck."
Juneau Police officers who were on patrol overnight report blown trash and debris, and trash cans and dumpsters that were moved by the wind. But, so far, no major damage reported.
Harbormaster Dave Borg reports that, so far, only some boat tarps have blown away.
City Manager Kim Kiefer says they were very fortunate with only minor damage reported. She says a garbage can got knocked around by the wind, a tree limb fell in Marine Park, and doors were damaged at the Juneau-Douglas Wastewater Treatment Facility.
The National Weather Service issued a high wind warning for Juneau and Douglas until Friday afternoon and a winter storm warning until Saturday morning.
During KTOO's "Morning Edition" program today, Doug Wesley of the Juneau office of the National Weather Service said wind gusts ranged from 80 to 90 miles per hour at sea level around southern Douglas Island on Thursday night.
Wesley said the winds were caused by a very strong pressure gradient created by a strong Arctic high pressure system in the Yukon and a low pressure system to the south of Southeast Alaska. Local terrain accelerates the winds off the mountains into downtown Juneau and Douglas.
Wesley said that Juneau and Douglas residents may see significant levels of snowfall starting late Friday and into Saturday and Sunday.