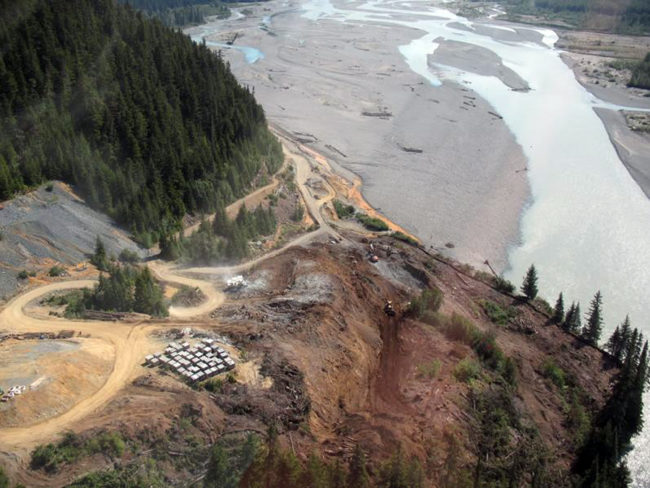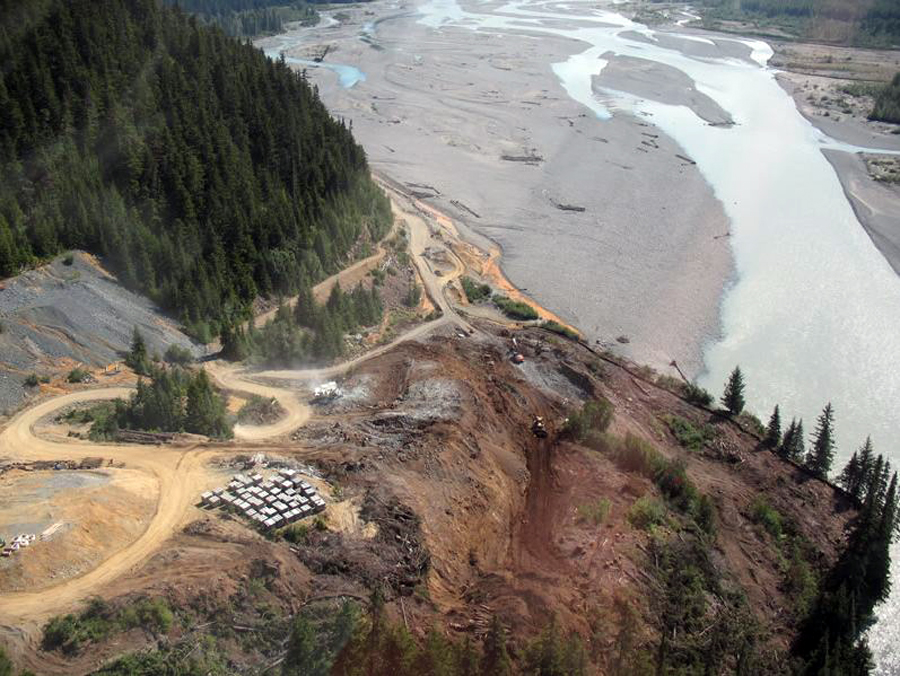 Juneau has joined a growing number of Southeast communities to call for an international panel to review transboundary mines near the Alaska-British Columbia border.
This week, the Juneau Assembly passed a resolution urging the U.S. federal government to work with Canadian officials to refer transboundary mining projects to the International Joint Commission.
Heather Hardcastle is a Juneau gillnetter and co-owner of Taku River Reds, a small business that sells and markets Alaska salmon. She's also a critic of transboundary mining projects located near the Canadian headwaters of rivers that flow into or near Southeast waterways.
"It's the scale, the scope, the speed at which these projects are being developed and constructed," Hardcastle says.
Last week, a Canadian review panel released a report blaming poor design for the August 2014 failure of a tailings pond dam at the Mount Polley Mine in British Columbia. The open pit, copper and gold mine does not sit near any rivers that drain into Alaska watersheds. But the company that owns Mount Polley, Imperial Metals, also owns the Red Chris Mine on the Stikine River upstream from Wrangell and Petersburg.
Hardcastle says if any of the transboundary mines or mining projects near the Alaska-Canada border pollute Southeast waters, it could devastate the region's fishing industry, not to mention subsistence gathering and recreational opportunities on the U.S. side.
"These are world-class salmon rich watersheds that are so important culturally and economically to us in Southeast and Alaska generally," she says.
Juneau is the eighth Alaska community to adopt a resolution calling for the International Joint Commission to get involved with border mines. The commission was established by the Boundary Waters Treaty between the U.S. and Canada for the express purpose of resolving such conflicts.
Hardcastle says the goal is not to stop mining, but rather to give U.S. and Alaska officials an opportunity to provide input on the projects.
"And some of the projects we've really had no involvement at all," Hardcastle says. "So it does feel like they're being developed without our consultation."
Mayor Merrill Sanford says the Juneau Assembly doesn't want to stop Canadian mining either.
"But (we want to) make sure we have a good, strong scientific look at those mines and at what the ramifications of them are as a whole to our side of the border," Sanford says.
He thinks there may be opportunities for Southeast residents to get jobs working in Canadian mines, or provide training to mine workers. He points to successful training programs developed by the Greens Creek and Kensington mines near Juneau in partnership with the University of Alaska Southeast.
"When they start doing that many mines and that big of mines, they may need to have thousands of people," says Sanford. "So, I would say that there could be a very good possibility of some people who may want to go back and forth across the border and do some of those different things."
The resolution will be sent to the U.S. State Department, Alaska's Congressional delegation and Gov. Bill Walker's office.